PDF
Viewpoint: The Complex Truth of the Opioid Epidemic – What the Netflix Series Painkiller Missed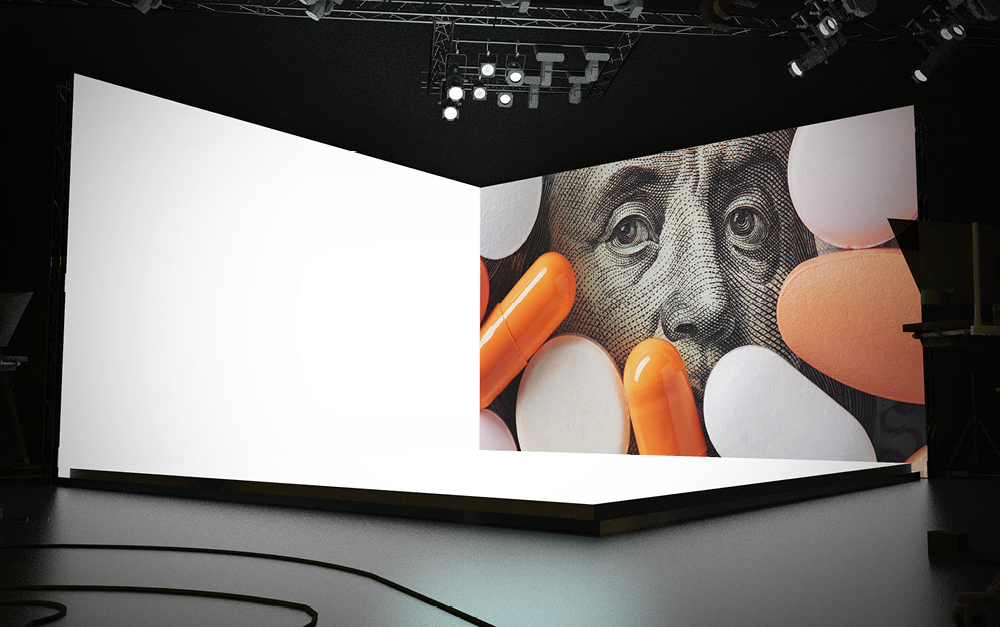 October 9, 2023
Partner Paul Geller and colleague Jayne Conroy share their views from the front lines of the epidemic and discuss diversions between reality and fiction.
By now, we all know too well the immense suffering wrought by the decades-long opioid epidemic. We've all been touched personally and societally by addiction, loss, and hopelessness. We've watched our friends, families, and communities struggle to heal, and we've tried to make sense of this seemingly faceless evil.
Enter art: paintings, podcasts, books, movies, documentaries, and television series aimed at exploring and expressing the human impact of this crisis. Barbara Kingsolver's Pulitzer Prize-winning and bestselling Demon Copperhead painted a particularly poignant portrayal of this unprecedented American tragedy as it unfolded in Appalachia. Dopesick is an excellent book by Beth Macy that was turned into a critically acclaimed television miniseries depicting the human devastation caused by the epidemic. These works are essential. They help us to grieve and connect, and they shine a critical spotlight on a man-made blight from which we must grow and learn (lest we repeat).
But there's a danger in taking art as fact.
A recent addition to this canon is the Netflix series Painkiller, starring Uzo Aduba and Matthew Broderick. Painkiller portrays Purdue Pharmaceuticals and the Sackler family – in particular Richard Sackler (Broderick) – as the villains who orchestrated a company-saving product launch that would ultimately metastasize into the opioid crisis. The Sacklers are, indeed, offenders who need to be held accountable, and Purdue is justifiably cast as ground zero of the crisis.
But we cannot ignore the similarly complicit companies, consultants, and other offenders who, seeing Purdue's insane profits, jumped on the painkiller bandwagon and aided and abetted this crisis with reckless disregard for the havoc left in their wake.
We are attorneys who've spent the last six years fighting in court on behalf of thousands of our nation's communities – large and small, rural and urban – against the drug manufacturers, distributors, retail pharmacies, pharmacy benefit managers, and industry consultants that caused, facilitated, and perpetuated the opioid crisis. From our standpoint, having seen the documents, having spoken with victims and community leaders, having deposed the executives involved, and having spent hundreds of hours with public health and addiction experts, the full story of how this crisis unfolded is extraordinarily complex. There wasn't just one offender – no single, villainous hand behind the scourge (as convenient and satisfying as that would be). This disaster grew from decades of overlapping failures across entire industries – a network of poorly governed, badly incentivized, utterly broken systems and institutions divorced from humanity.
There are stand-out offenders, to be sure. Too many, in fact. But the lesson of Painkiller and this crisis must be about more than just a few individuals. It must be about how scores of culpable parties thrived and evaded accountability for so long. To meaningfully address this crisis, we need to call all responsible institutions and executives to justice – no matter how large or powerful they are. And that is precisely what we are doing.
Working together with a who's who of the most formidable plaintiffs' firms in the country and a task force of State Attorneys General, we have helped to recover over $50 billion from the most primary offenders. And litigation continues against smaller, but no less accountable, defendants.
It's been a long journey. Some defendants, without admitting liability, engaged in efforts at resolution early on. Others, despite a trove of evidence proving their culpability, refused to come to the table. So our clients and litigation teams rolled up their sleeves and spent years to see justice served. We tried several cases – some to juries and some to judges.
Notably, in May 2023, we represented the City and County of San Francisco against manufacturers, distributors, and the pharmacy giant Walgreens for their roles in exacerbating the crisis. And if you've walked the streets of downtown San Francisco in the past few years, you know that the word "crisis" is an understatement. All defendants except Walgreens settled before or during trial. As for Walgreens, the federal judge overseeing the trial ruled in San Francisco's favor, finding that Walgreens "gave short shrift to its regulatory obligations for fifteen years." The court cited the hard-won evidence that we introduced at trial showing Walgreens' culpability, evidence the judge called "devastating."
But we didn't stop there. It wasn't just the drug companies, but also their experts and advisors who abetted this crisis.
McKinsey & Company – one of the world's most prestigious business consultancies – also had a hand in creating and perpetuating the epidemic. According to The New York Times, "the firm played a far deeper and broader role in advising clients involved in the opioid crisis than was publicly disclosed. . . . What the firm offered was know-how and sophistication, the documents show, and, as it noted in one presentation, 'in-depth experience in narcotics.'"
Just two weeks ago we helped recover $230 million for subdivisions and schools in In re McKinsey & Co., Inc. National Prescription Opiate Consultant Litigation, a collection of suits against McKinsey, separate and apart from the national opioids MDL, for its alleged role in masterminding Purdue's and other drug companies' sales practices, which flooded American communities with opioids. The settlement is pending court approval.
While the country's leading global health economists recognize that no amount of money can fix the problem in one fell swoop, we are confident that the tens of billions of dollars recovered can help turn the tide. This money cannot be used to fill potholes; the funds are required to be used to abate the crisis – think education, prevention, and treatment. Also important is the injunctive relief or conduct changes and reforms that these settlements require, including a sea change in the way addictive prescription drugs are distributed.
Please remember when reading and viewing important, heart-wrenching, and infuriating stories like those told in Painkiller that there were many villains here. And some don't have faces – they're institutions. Multiple drug manufacturers, distributors, pharmacies, marketers, medical services providers, and others created this nationwide crisis. Those institutions failed repeatedly in their due diligence and responsibility to protect the public – or, at the very least, in their promise to do no harm.
We need to work together to change so that this type of human-made health crisis never happens again. And sometimes, it takes strategic, multi-faceted, complex litigation to spur that change.
Authors: Paul Geller and Jayne Conroy
Paul Geller is a founding partner of Robbins Geller Rudman & Dowd LLP, and Jayne Conroy is a founding partner of Simmons Hanly Conroy LLP. Robbins Geller and Simmons Hanly Conroy are two of the leading plaintiffs' law firms in the country and are both closely involved in many of the nation's largest litigations, including the national opioid litigation.
Read More Firm News
November 21, 2023

November 16, 2023

November 3, 2023

October 24, 2023

October 20, 2023