PDF
Robbins Geller Persists While the Battle Against the Nationwide Opioid Crisis Rages On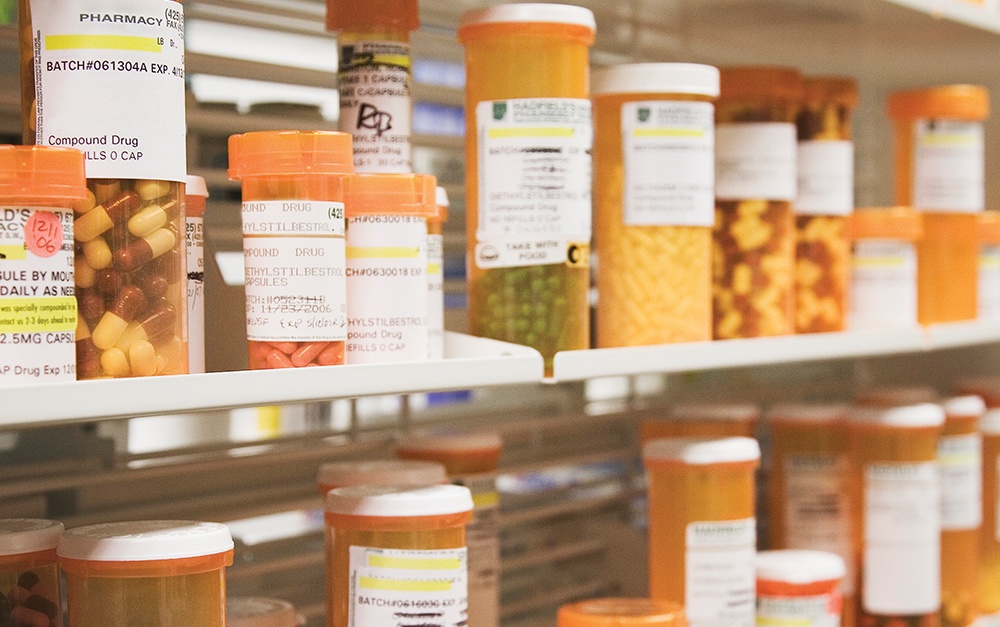 February 13, 2019
The legal battle against the nationwide opioid epidemic that has been plaguing the country for years still rages on. Widely considered a public-health emergency, the opioid epidemic has so far killed hundreds of thousands of Americans. According to the Centers for Disease Control and Prevention, "Opioids were involved in 47,600 overdose deaths in 2017 (67.8% of all drug overdose deaths)," with the highest death rates being found in West Virginia, Ohio, Pennsylvania, the District of Columbia and Kentucky. Out of all opioid-related deaths in 2017, more than 35% of them involved prescription opioids, with the highest overdose death rates reported in West Virginia, Maryland, Kentucky and Utah. In fact, "[f]rom 1999 to 2017, almost 218,000 people died in the United States from overdoses related to prescription opioids," and "[o]verdose deaths involving prescription opioids were five times higher in 2017 than in 1999." More than 1,000 counties and cities are seeking billions of dollars in damages in lawsuits against the pharmaceutical manufacturers, distributors and retail pharmacies responsible for creating and perpetuating this tragedy.
Robbins Geller continues to lead the fight against these corporations (including Purdue Pharma, Teva Pharmaceuticals USA Inc., Johnson & Johnson, Endo Health Solutions Inc., Allergan PLC, Mallinckrodt PLC, Cardinal Health, Inc., McKesson Corporation, and AmerisourceBergen Corporation, among others), and has been hired to represent numerous municipalities, as well as Taft-Hartley plans, across the nation. To date, the Firm has been retained by numerous cities and counties in Michigan (Wayne, Oakland, and Monroe counties), Maryland (Talbot County, Rockville, Baltimore, and Montgomery County), California (the City of Los Angeles, Marin County, San Francisco, San Diego, Santa Cruz, Napa, and Sonoma), Arizona (Phoenix) and Florida (Broward County and Delray Beach), among others. Most recently, Robbins Geller has begun working with Grand Forks, North Dakota and San Francisco, California.
Additionally, founding partner Paul J. Geller was appointed by the Honorable Dan Aaron Polster to the team of elite lawyers spearheading some 1,500 coordinated lawsuits in the multi-district litigation, In re National Prescription Opiate Litigation. The litigation team, including Geller, "reads like a 'Who's Who' in mass torts," according to The National Law Journal. Geller is also part of a smaller appointed group of negotiators that Law360 reported is "split into two camps: seven attorneys representing local governments that allege grievous financial harm from the opioid crisis, and 11 attorneys representing opioid manufacturers and distributors. Their assignment is daunting: broker a quick and meaningful deal that earmarks money for health care and law enforcement, while also helping to curb opioid prescribing and abuse."
"Overdose deaths are higher than deaths from H.I.V., car crashes or gun violence at their peaks," wrote The New York Times. "The recent increases in drug overdose deaths have been so steep that they have contributed to reductions in the country's life expectancy over the last three years, a pattern unprecedented since World War II. Life expectancy at birth has fallen by nearly four months, and drug overdoses are the leading cause of death for adults under 55."
"These [pharmaceutical] companies and the people who own them put their greed ahead of human lives," said San Francisco City Attorney Dennis Herrera when the city recently filed a suit against the opioid manufacturers and distributors. "The companies that marketed these drugs manipulated and misrepresented medical science to serve their own agenda. They intentionally misled doctors and patients about the appropriate uses, risks and effectiveness of prescription opioids." Expected to be consolidated with the other coordinated lawsuits, the complaint specified that more than 318,000 opioid prescriptions were written in San Francisco in 2017.
"As alleged, defendants infiltrated medical science and education with false messaging on the safety and efficacy of opioids. They blurred the line between promotion and journalism, creating an epidemic of overprescribing, and then ignored their obligations to report and halt suspicious orders – all to maximize profits," noted Robbins Geller partner Aelish Baig, who has been assisting the City Attorney's office.
In December 2018, the city of Grand Forks, North Dakota also decided to join the MDL, and soon after, City Council members voted unanimously to work with Robbins Geller. "The opioid epidemic is kind of unique in that it's affecting so much of the country at once," Michael Dulitz, coordinator of the Opiate Response Project for Grand Forks Public Health, told The Dickinson Press. "It's not just small pockets of concern, you know, there's overdoses and overdose deaths happening throughout the country."
In a 2018 study done by Altarum, a nonprofit organization that creates and implements solutions to advance health among vulnerable and publicly insured populations, it was estimated that the cost of the country's opioid epidemic "exceeded $1 trillion from 2001 to 2017, and is projected to cost an additional $500 billion by 2020." The study further stated that the "annual cost of the opioid crisis increased from $29.1 billion in 2001 to an estimated $115 billion in 2017 (all cost estimates are shown in 2016 dollars)," and that the "growth rate between 2011 and 2016 was double the rate observed between the previous 5 years." Based on these numbers, Altarum estimates that the cost of this epidemic will exceed $500 billion by 2021 if action is not taken and the current mortality rates continue.
Individual counties affected the most by opioid-related deaths deal with significant financial consequences as a result of opioid over-prescription and addiction. These include increased law enforcement and judicial expenditures, increased jail expenditures, increased substance abuse treatment and diversion plan expenditures, increased emergency and medical care services expenditures, and lost economic opportunity. For instance, according to Urban Institute, between 2011 and 2017, the number of units paid for by Medicaid on treatment prescriptions "increased 183 percent, from 54.1 million units to 153.3 million units. The average annual increase in the number of units paid for by Medicaid over that time was 19 percent nationally, with faster growth in the later years." Additionally, Altarum found the overall cost of health care related to this crisis from 2001 to 2017 to be $215.7 billion.
Most recently, on January 2, 2019, it was announced that Maryland's Board of Public Works had approved a deal in which outside lawyers, including Robbins Geller, would help the state investigate the opioid industry for potential litigation. According to a report from the Maryland Department of Health, the first half of 2018 saw 1,185 opioid-related deaths, 15% more than the first half of 2017, making it very likely that the final total for 2018 will surpass 2017's total number of 2,009 opioid-related deaths.
In mid-2018, Judge Polster selected six of the lawsuits in the multi-district litigation to serve as "bellwether" cases, placing them on an expedited schedule. Three of the six involve Robbins Geller clients – Broward County, Florida; Monroe County, Michigan; and the Cleveland Bakers and Teamsters Pension Fund. The first of the federal cases is set for trial in October 2019.
"The opioid epidemic is a public health crisis, and fighting the manufacturers and distributors who are largely responsible for it is a privilege," said Geller. "Every day, Americans are dying from an opioid overdose. It's time to put an end to that."
Read More Firm News