PDF
Robbins Geller Attorneys Honored by American Antitrust Institute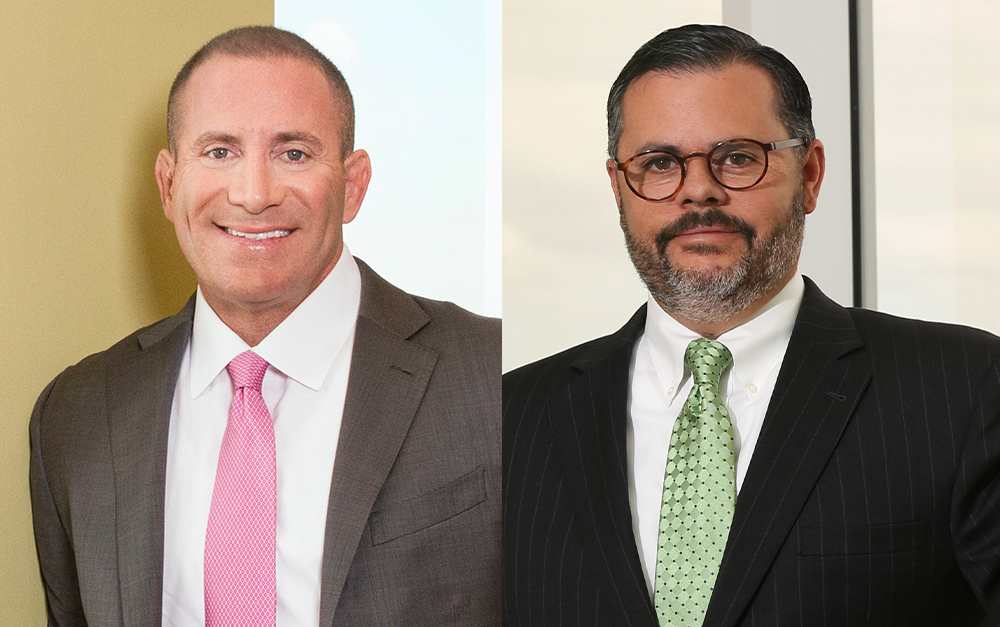 October 12, 2022
The American Antitrust Institute selected Robbins Geller Rudman & Dowd LLP attorneys Paul J. Geller and Stuart A. Davidson, together with co-lead counsel, as Honorees in the Outstanding Antitrust Litigation Achievement in Private Law Practice category for the 2022 Antitrust Enforcement Awards. American Antitrust Institute, an independent non-profit organization that advocates for consumer protection through antitrust enforcement, recognizes law firms for exceptional achievements enforcing antitrust law through its annual awards.
Geller and Davidson were recognized for their work on In re EpiPen Marketing, Sales Practices and Antitrust Litigation. The EpiPen multi-district litigation alleged that anti-competitive conduct caused the price of EpiPens to drastically rise. The litigation team achieved a combined recovery of over $600 million for a nationwide consumer class of consumers and third-party payors.
American Antitrust Institute's announcement of the 2022 Antitrust Enforcement Awards Honorees is available here: https://www.antitrustinstitute.org/aai-congratulates-the-antitrust-enforcement-awards-2022-honorees/.
About Robbins Geller

Robbins Geller Rudman & Dowd LLP is one of the world's leading complex litigation firms, representing plaintiffs in securities fraud, shareholder derivative, antitrust, corporate takeover, and consumer fraud and privacy cases. With 200 lawyers in 9 offices, Robbins Geller is one of the world's largest plaintiffs' firms, and the Firm's attorneys have obtained many of the largest securities, antitrust, and consumer class action recoveries in history.

The Firm is ranked #1 on the 2021 ISS Securities Class Action Services Top 50 Report for recovering nearly $2 billion for investors last year alone — more than triple the amount recovered by any other plaintiffs' firm. The Firm secured the largest-ever securities fraud class action settlement — $7.2 billion — in In re Enron Corp. Securities Litigation.

For media inquiries, please contact media@rgrdlaw.com or call (619) 338-3821.
Read More Awards
September 14, 2023

September 5, 2023

August 25, 2023

August 17, 2023

August 2, 2023