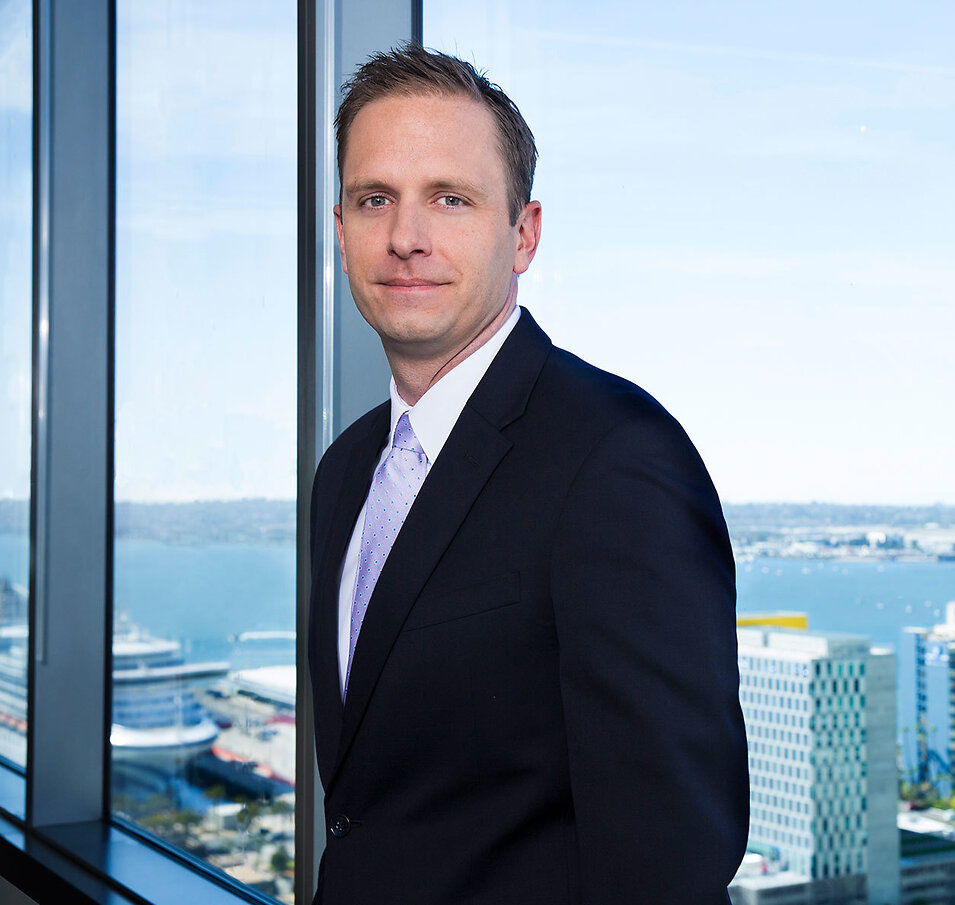 Maxwell R. Huffman
Partner
Email
PDF
We're at the leading edge of complex litigation and prosecute landmark cases that help shape the law for years to come.
Overview
Maxwell Huffman is a partner in Robbins Geller Rudman & Dowd LLP's San Diego office. He focuses his practice on representing institutional and individual investors in shareholder class and derivative actions in the context of mergers, acquisitions, recapitalizations, and other major corporate transactions. Maxwell was a member of the litigation team for In re Dole Food Co., Inc. S'holder Litig., where he went to trial in the Delaware Court of Chancery on claims of breach of fiduciary duty on behalf of Dole Food Co., Inc. shareholders and obtained a $148 million recovery, which is the largest trial verdict ever in a class action challenging a merger transaction. Most recently, Maxwell successfully obtained a partial settlement of $60 million in In re Tesla Motors, Inc. S'holder Litig., a case which alleged that the members of the Tesla Board of Directors breached their fiduciary duties, unjustly enriched themselves, and wasted corporate assets in connection with their approval of Tesla's acquisition of SolarCity Corp. in 2016.
Maxwell is part of Robbins Geller's SPAC Task Force, which is dedicated to rooting out and prosecuting fraud on behalf of injured investors in special purpose acquisition companies. The rise in "blank check" financing poses unique risks to investors, and this group – comprised of experienced litigators, investigators, and forensic accountants – represents the vanguard of ensuring integrity, honesty, and justice in this rapidly developing investment arena.
Maxwell has been named a Winning Litigator by The National Law Journal, a Titan of the Industry by The American Lawyer, and a Recommended Lawyer by The Legal 500, and has been named to the Daily Journal's "Top 40 Under 40" list. Maxwell regularly teaches courses on stockholder litigation and is actively involved with legal education, including at the NYU School of Law. Before joining Robbins Geller, Maxwell worked for a boutique firm specializing in securities litigation and bankruptcy matters. Before returning to school to earn his law degree, he spent several years in the finance industry. Working first for a California-based hedge fund and later a well-known insurance company, Maxwell draws upon this experience when representing clients in his current practice.
Maxwell earned his Bachelor of Arts degree in Economics from California State University, Sacramento, and his Juris Doctor degree from Gonzaga University School of Law.
Awards
Top 40 Under 40, Daily Journal, 2020
Recommended Lawyer,

The Legal 500, 2019
Winning Litigator, The National Law Journal, 2018
Titan of the Industry,

The American Lawyer, 2018
Education
Gonzaga University School of Law, J.D., 2009
California State University, Sacramento, B.A., 2005
Admissions
California
United States Court of Appeals for the Ninth Circuit
United States District Courts for the Northern, Central, and Eastern Districts of California
Notable Cases
Notable Cases
News
April 12, 2021

August 12, 2020

June 11, 2020

May 30, 2019

August 27, 2018

March 5, 2018

November 17, 2017

August 29, 2017

November 9, 2015

August 27, 2015

July 5, 2014

June 30, 2014