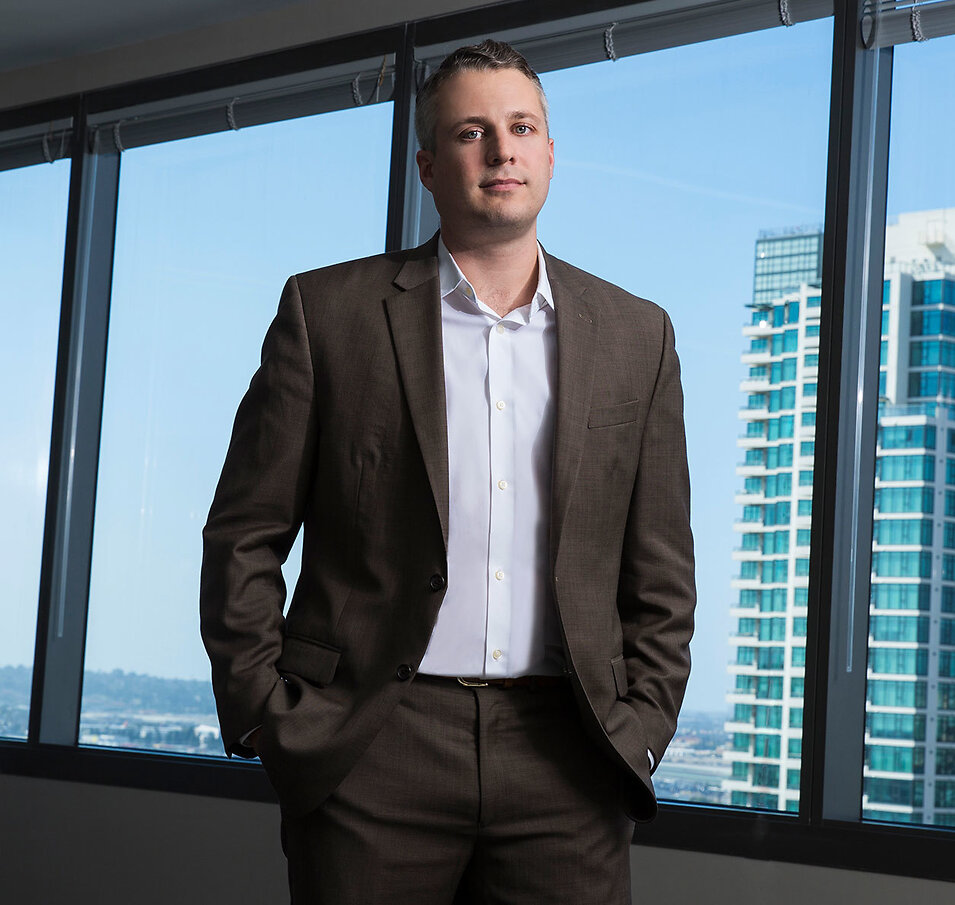 Carmen A. Medici
Partner
Email
PDF
Lax governmental oversight means many businesses think they can get away with collusion – we show that private enforcement makes a difference.
Overview
Carmen Medici is a partner in Robbins Geller Rudman & Dowd LLP's San Diego office and focuses on complex antitrust class action litigation and unfair competition law. He represents businesses and consumers who are the victims of price-fixing, monopolization, collusion, and other anticompetitive and unfair business practices. Carmen specializes in litigation against giants in the financial, pharmaceutical, and commodities industries.
A veteran of litigation in the credit card industry, Carmen is currently representing merchants in In re Payment Card Interchange Fee and Merchant Discount Litig., in which a settlement of up to $6.26 billion was recently preliminarily approved by the Eastern District of New York. Thought to be the largest antitrust class action case in history, the case charges Visa, MasterCard and the country's major banks with violating federal law in the allegedly collusive manner in which rules are set in the industry, including rules requiring payment of ever-increasing interchange fees by merchants. He is also a part of the co-lead counsel team in In re SSA Bonds Antitrust Litig., pending in the Southern District of New York, representing bond purchasers who were defrauded by a brazen price-fixing scheme perpetrated by traders at some of the nation's largest banks. Carmen is also a member of the litigation team in In re Dealer Management Systems Antitrust Litig., a lawsuit brought on behalf of car dealerships pending in federal court in Chicago, where one defendant has settled for nearly $30 million.
Carmen currently represents California gas station owners in a multi-billion dollar case against the behemoth refiners — Chevron, Exxon, Valero, BP and others — who have consistently charged Californians more for gasoline than any other state, without justification. The court recently allowed this case to proceed to discovery, citing as support for its ruling "several instances of tightly synchronized multiple refinery shutdowns, simultaneous exports during a short period of time, an orchestrated run on the market, joint public exaggerations regarding supply disruptions, and other coordinated actions such as unnecessary refinery shutdowns, failure to repair a damaged refinery, idling a Jones Act tanker, and coordinated exports all occurring simultaneously during a time of rising prices."
In addition, Carmen is a member of the co-lead litigation team in In re Aluminum Warehousing Antitrust Litig., now pending in federal court in Manhattan after a victory at the Second Circuit Court of Appeals, which alleges Goldman Sachs, JP Morgan and others conspired to withhold aluminum from consumers in order to drive up the price of the metal and profit handsomely off both consumers and on futures-contracts trading. He also litigates various antitrust cases against pharmaceutical giants for abusing their size and market share to extract ever-increasing amounts of money from those who they purport to help, including In re Remicade Antitrust Litig. against Johnson & Johnson pending in the Eastern District of Pennsylvania. In federal district court in New Jersey, Carmen litigates Lincoln Adventures, LLC v. Those Certain Underwriters at Lloyd's, London Members of Syndicates where he represents buyers of insurance policies in an antitrust action against insurance companies in the Lloyd's of London market, which was partially settled for nearly $21 million in 2019.
In the past, Carmen represented athletes in In re NCAA Student-Athlete Name & Likeness Licensing Litig. in the Northern District of California, which culminated in a trial victory for student athletes against the NCAA. He was also on the litigation team in In re Fresh & Process Potatoes Antitrust Litig., which resulted in a multi-million dollar settlement.
In addition, Carmen is involved in a number of the Firm's other major antitrust and consumer actions, including ongoing cases regarding manipulation of commodities prices and certain benchmark financial instruments.
Carmen has been named a Rising Star by Super Lawyers Magazine for the past five consecutive years. He graduated from Arizona State University with a Bachelor of Science degree in Business Management and received his Juris Doctor degree from the University of San Diego School of Law.
Awards
Rising Star, Super Lawyers Magazine, 2015-2019
Education
University of San Diego School of Law, J.D., 2006
Arizona State University, B.S., 2003
Admissions
California
Arizona
United States Court of Appeals for the Second Circuit
United States District Courts for the Northern, Eastern, Central and Southern Districts of
California
United States District Court for the Northern District of Illinois (General Bar)
News
August 28, 2019

April 10, 2019

March 22, 2019

January 24, 2019

September 18, 2018

September 5, 2018

June 27, 2018

March 30, 2018

August 25, 2017

January 20, 2017

April 8, 2016

January 20, 2016

April 21, 2015

March 27, 2015

February 2, 2015

January 17, 2014

December 13, 2013

July 19, 2012