Consumer Fraud and Multi-District Litigation
In the United States consumer-based economy, working families who purchase products and services must receive truthful information so they can make meaningful choices about how to spend their hard-earned money. When financial institutions, insurance industry participants, and other corporations deceive or take advantage of unequal bargaining power, class action suits provide, in many instances, the only realistic means for an individual to right a corporate wrong.
Robbins Geller attorneys represent consumers around the country in a variety of important and unprecedented complex class actions. The Firm's attorneys have taken a leading role in many of the largest federal and state consumer fraud, environmental, human rights and public health cases throughout the United States. Robbins Geller is also actively involved in many cases relating to banks in the financial services industry, pursuing claims on behalf of individuals victimized by abusive telemarketing practices, abusive mortgage lending practices, market timing violations in the sale of variable annuities, and deceptive consumer credit lending practices in violation of the Truth-In-Lending Act.
Below are a few representative samples of the Firm's robust, nationwide consumer practice.
Volkswagen "Clean Diesel" Marketing, Sales Practices, and Products Liability Litigation. As a member of the Plaintiffs' Steering Committee, Robbins Geller partner Paul Geller reached a series of settlements on behalf of purchasers, lessees and dealers that total well over $17 billion, the largest settlement in history, concerning illegal "defeat devices" that Volkswagen installed on many of its diesel-engine vehicles. The device tricked regulators into believing the cars were complying with emissions standards, while the cars were actually emitting between 10 and 40 times the allowable limit for harmful pollutants.
Trump University. After six and half years of tireless litigation and on the eve of trial, Robbins Geller, serving as co-lead counsel, secured a historic recovery on behalf of Trump University students around the country. The settlement provides $25 million to approximately 7,000 consumers, including senior citizens who accessed retirement accounts and maxed out credit cards to enroll in Trump University. The extraordinary result means individual class members will be eligible for upwards of $35,000 in restitution. The settlement resolves claims that President Donald J. Trump and Trump University violated federal and state laws by misleadingly marketing "Live Events" seminars and mentorships as teaching Trump's "real-estate techniques" through his "hand-picked" "professors" at his so-called "university." Robbins Geller represented the class on a pro bono basis.
Bank Overdraft Fees Litigation. The banking industry charges consumers exorbitant amounts for "overdraft" of their checking accounts, even if the customer did not authorize a charge beyond the available balance and even if they would not have overdrawn the account if the transactions were ordered chronologically as they occurred – that is, banks reorder transactions to maximize such fees. Robbins Geller has brought lawsuits against major banks to stop this practice and recover these false fees. These cases have recovered over $500 million thus far from a dozen banks and the Firm continues to investigate other banks engaging in this practice.
Visa and MasterCard Fees. After years of litigation and a six-month trial, Robbins Geller attorneys won one of the largest consumer-protection verdicts ever awarded in the United States. The Firm's attorneys represented California consumers in an action against Visa and MasterCard for intentionally imposing and concealing a fee from cardholders. The court ordered Visa and MasterCard to return $800 million in cardholder losses, which represented 100% of the amount illegally taken, plus 2% interest. In addition, the court ordered full disclosure of the hidden fee.
West Telemarketing Case. Robbins Geller attorneys secured a $39 million settlement for class members caught up in a telemarketing scheme where consumers were charged for an unwanted membership program after purchasing Tae-Bo exercise videos. Under the settlement, consumers were entitled to claim between one and one-half to three times the amount of all fees they unknowingly paid.
Dannon Activia®. Robbins Geller attorneys secured the largest ever settlement for a false advertising case involving a food product. The case alleged that Dannon's advertising for its Activia® and DanActive® branded products and their benefits from "probiotic" bacteria were overstated. As part of the nationwide settlement, Dannon agreed to modify its advertising and establish a fund of up to $45 million to compensate consumers for their purchases of Activia® and DanActive®.
Click to View Additional Consumer Protection Cases ›
Mattel Lead Paint Toys. In 2006-2007, toy manufacturing giant Mattel and its subsidiary Fisher-Price announced the recall of over 14 million toys made in China due to hazardous lead and dangerous magnets. Robbins Geller attorneys filed lawsuits on behalf of millions of parents and other consumers who purchased or received toys for children that were marketed as safe but were later recalled because they were dangerous. The Firm's attorneys reached a landmark settlement for millions of dollars in refunds and lead testing reimbursements, as well as important testing requirements to ensure that Mattel's toys are safe for consumers in the future.
Tenet Healthcare Cases. Robbins Geller attorneys were co-lead counsel in a class action alleging a fraudulent scheme of corporate misconduct, resulting in the overcharging of uninsured patients by the Tenet chain of hospitals. The Firm's attorneys represented uninsured patients of Tenet hospitals nationwide who were overcharged by Tenet's admittedly "aggressive pricing strategy," which resulted in price gouging of the uninsured. The case was settled with Tenet changing its practices and making refunds to patients.
Pet Food Products Liability Litigation. Robbins Geller served as co-lead counsel in this massive, 100+ case products liability MDL in the District of New Jersey concerning the death of and injury to thousands of the nation's cats and dogs due to tainted pet food. The case settled for $24 million.
Sony Gaming Networks & Consumer Data Security Breach Litigation. The Firm served as a member of the Plaintiffs' Steering Committee, helping to obtain a precedential opinion denying in part Sony's motion to dismiss plaintiffs' claims involving the breach of Sony's gaming network, leading to a pending $15 million settlement.
‹ Click to Hide Additional Consumer Protection Cases
News Releases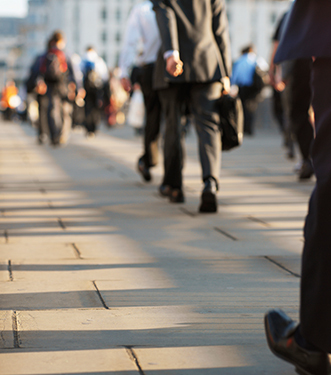 Related Articles