PDF
The SEC and the DOL Launch Regulatory Actions to Suppress Shareholder Voting and Independent Proxy Advice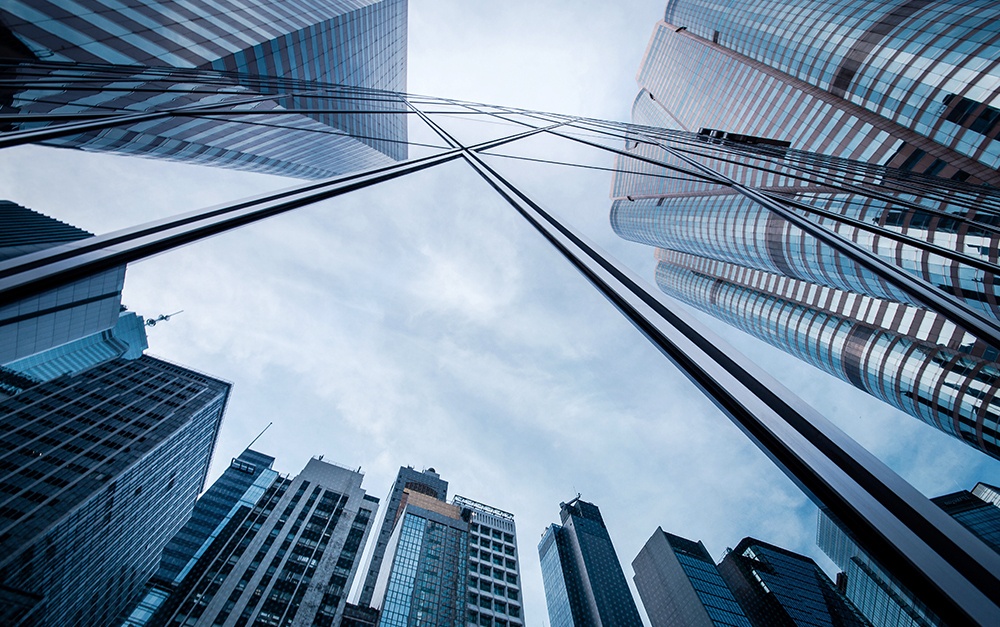 April 10, 2020
On November 5, 2019, the Securities and Exchange Commission issued its proposed rule changes on proxy proposals and proxy advisors. The proposal was widely praised by corporate executives and compensation consultants and widely criticized by investors. The rulemaking is extremely complex, with dozens of unanswered questions posed for comment, and yet it is on an unusually fast track, with a final version expected as early as the spring. This is the most prominent and far-reaching issue in corporate governance, and we will be watching it very closely and filing our own comments.
The SEC's proposed rules on shareholder proposals and proxy advisors have attracted an unprecedented quality and number of comments, including a petition with 18,000 signatures opposing the changes.
The comments in support of the proposal mostly reiterate without substantiation the claims that proxy advisors make too many errors and that their clients "robo-vote" without conducting independent analysis of the issues, or that pension fiduciaries or other fund managers violate their fiduciary obligation by voting for "political agenda" reasons rather than for the financial benefit of investors. None of them point to any specific examples or documented costs and all of those claims have been conclusively rebutted by the data.
It is particularly disturbing that some of the comments claim that proxy advisors have conflicts of interest, for example because ISS performs consulting services for the companies it covers, and yet the commenters do not disclose their far more significant conflicts, including that they are funded by the Chamber of Commerce or other groups formed by CEOs to hide their involvement.
The vote by the Commission was on party lines, with both Democratic Commissioners voting against it. From the statement of Commissioner Robert J. Jackson, Jr.:
Today the Commission proposes rule changes that would limit public-company investors' ability to hold corporate insiders accountable. We haven't examined our rules in this area for years, so updating them makes sense – and these issues have been thoughtfully debated for decades. But rather than engage carefully with the evidence produced by those debates, today's proposal simply shields CEOs from accountability to investors. Whatever problems plague corporate America today, too much accountability is not one of them, so I respectfully dissent.
* * *
Proxy advisors play an important role in striking the right balance in allocating power between corporate executives and investors. And it is, indeed, a balance, which is why I've supported common-sense ideas like rules ensuring that proxy advice is based on accurate facts. But under today's proposal, the SEC is interfering in decades-long relationships between investors and their advisors in a way that will significantly skew voting recommendations toward executives. That will be especially true in cases, such as investor proposals to strengthen the link between CEO pay and performance, where proxy advisors have historically engaged in the careful, firm-specific analysis that such proposals require.
Tilting corporate voting toward incumbent management in this way will have consequences – including reducing the already-scant competition among proxy advisors – that we could and should have studied extensively before making any other changes in the balance of power between CEOs and shareholders. But instead my colleagues are also proposing changes to the shareholder proposal process that will further insulate corporate managers from accountability.
* * *
A better approach is to examine how these new rules would affect shareholder proposals that enhance value by making management more accountable to investors. So that's what my Office did. We dug into the data to see what kinds of investor initiatives would be excluded by today's rule. And the evidence shows that the proposed changes remove key CEO accountability measures from the ballot.
On average, inclusion of shareholder proposals from individual investors by an American public company tends to be associated with long-term value increases. But so-called gadfly proposals – those brought by the ten most frequent individual submitters each year – appear to have the opposite effect, leading to long-run value decreases for ordinary investors.
From the statement of Commissioner Allison Herren Lee:
There is a common theme that unites the two proposals before us today: they both would operate to suppress the exercise of shareholder rights.
The proposed changes to our current proxy regime would make it more costly and more difficult for shareholders to cast their votes or even to get their issues onto corporate ballots. There is a stark divide between issuers and shareholders on the policies reflected here. The bottom line is that these policy choices, if adopted, would shift power away from shareholders and toward management.
There is nothing inherently wrong in making such a choice, particularly if data suggests the need to correct some imbalance. But what does the data show about proxy voting? That the vote recommended by management carries the day some 90 percent of the time. Management's views nearly always prevail. That is the context in which we consider these two proposals that would tilt the scales even further against shareholders.
* * *
I agree with the stated goal in the proposal that proxy advice should be based on the "most accurate information reasonably available." What is missing in this proposal, however, are two critical underpinnings for the policy choices it reflects. First, it is missing data demonstrating an error rate in proxy advice sufficient to warrant a rulemaking. In fact, as the comment file shows, assertions of widespread factual errors have been methodically analyzed and largely disproven.
Second, there is no basis for assuming that greater issuer involvement would improve proxy voting advice. As I have stated before, issuers bring deep expertise and insight, but also have a clear stake in the outcome. Their views are helpful and necessary, but already easily accessible. They should not be allowed to influence the independent recommendations of proxy advisors. Indeed, we take this precise approach in other contexts, such as with issuer involvement in research provided to investors by analysts. FINRA Rule 2241 promotes objective and reliable research by, among other things, seeking to limit any prepublication review by issuers to a verification of facts.
* * *
The second proposal will also have the effect of suppressing the exercise of shareholders rights – in this case, uniquely those of the smallest retail investors – by raising eligibility and resubmission thresholds for the shareholder proposal process.
This process has long provided a vital mechanism for shareholders to communicate their views to, and engage with, management. For decades, shareholders have succeeded in effecting significant improvements in corporate governance, including majority vote rules for the election of directors, staggered board terms, limits on poison pills that serve to entrench management, and increased adoption of proxy access bylaws. Shareholder proposals often highlight the need for important corporate reforms that are later adopted. This was the case, for example, with proposals requesting the expensing of stock options before this was required by GAAP.
Activist investor Carl Icahn is critical of the proposal. In a WSJ op-ed, he wrote:
Investors cast tens of thousands of votes as owners of public companies in any given year. For help with that formidable task, many institutional investors pay proxy advisory firms like Institutional Shareholder Services or Glass Lewis for independent advice. These research organizations publish reports with voting recommendations. More often than not, they end up taking the side of incumbent boards and CEOs. But sometimes proxy advisers have the temerity to criticize incumbents. Now their freedom to criticize is under threat.
On Aug. 21, the SEC passed new guidance by a 3-2 vote that would make proxy advisers legally liable under securities laws. Before the new guidance, proxy advisory firms could effectively be sued only if they knowingly published false statements. Now any public company can claim any omission or fact in a proxy advisory report is "false" or "misleading," a much lower litigation standard. This is akin to newspapers facing liability for publishing articles critical of an incumbent politician. Even worse, on Nov. 5 the SEC proposed a new rule that would require proxy advisory firms to give a preview of their reports to the very companies that are the subjects of those reports–this before investors can read the advice they purchased. This odd arrangement would allow corporations to interfere with advisers' research – a recipe for disaster.
For the first time in modern history the SEC is making it harder to be a shareholder. That would be an unfortunate legacy in an administration that has prioritized reducing burdensome regulations. I implore the SEC to rethink this misguided proposal.
Chairman Jay Clayton cited the letters of "Main Street investors" in support of the Commission's proposal. Unfortunately, they were bogus letters from K Street consultants as, revealed by a Bloomberg exposé.
When Securities and Exchange Commission Chairman Jay Clayton handed a policy win to corporate executives this month, he pointed to a surprising source of support: a mailbag full of encouragement from ordinary Americans.
To hear Clayton tell it, these folks are really focused on the intricacies of the corporate shareholder-voting process. "Some of the letters that struck me the most," he said at a commission meeting in Washington, "came from long-term Main Street investors, including an Army veteran and a Marine veteran, a police officer, a retired teacher, a public servant, a single mom, a couple of retirees who saved for retirement." Each bolstered Clayton's case for limiting the power of dissenting shareholders.
But a close look at the seven letters Clayton highlighted, and about two dozen others submitted to the SEC by supposedly regular people, shows they are the product of a misleading – and laughably clumsy – public relations campaign by corporate interests.
That retired teacher? Pauline Yee said she never wrote a letter, although the signature was hers. Those military vets? It turns out they're the brother and cousin of the chairman of 60 Plus Association, a Virginia-based advocacy group paid by corporate supporters of the SEC initiative. That single mom? Data embedded in the electronically submitted letter says someone at 60 Plus wrote it. That retired couple? Their son-in-law runs 60 Plus.
"I never wrote a letter," said one of the retirees, Vytautas Alksninis, reached by phone at his home in Connecticut. "What's this all about?"
After this article in Bloomberg identified many of the "individual investor" comments cited by SEC Chair Jay Clayton in proposing the onerous new rules for proxy advisors and shareholder proponents as fake, Senator Chris Van Hollen told the chairman: "You've been duped."
In December, the Department of Labor quietly joined the SEC's initiatives to suppress shareholder votes and access to independent research in bureaucratic language:
This deregulatory action would modernize fiduciary practices related to the voting rights associated with ERISA plan investments and harmonize those regulations with the requirements of other regulators. The goal of this proposal would be to protect the interests of participants and beneficiaries by: (1) addressing practices that could present conflicts of interest associated with proxy advisory firm recommendations; (2) ensuring that proxy voting decisions are based on best information; and (3) ensuring that proxy voting decisions are solely in the interest of, and for the exclusive purpose of providing plan benefits to, participants and beneficiaries.
Translation: The Labor Department wants to roll back guidance in place for 20 years making the simple and incontrovertible point that proxy voting rights are a plan asset and subject to the same fiduciary obligation ("for the exclusive benefit of plan participants") as the decisions to buy, sell, and hold. It is important to remember that the reason this obvious point had to be made in official guidance back in 1988 is that there was evidence that fund managers were voting contrary to the interests of investors in order to get more business from portfolio companies.
This pincer strategy against independent proxy advice was advanced at the Department of Labor when the Chamber of Commerce's "Center for Capital Markets Competitiveness" filed a comment with the DOL on the subject. The Center's Director, Tom Quaadman, admitted to his members that they were disappointed by the SEC's failure to act.
ValueEdge Advisors' ("VEA") Vice Chair Nell Minow filed a detailed response to the Chamber's comment. An excerpt:
The best determiners of the value of proxy proposals are shareholders and the best determiners of the value of proxy advisory services are the financial professionals who are freely able to decide whether to buy the reports, who to buy them from, and whether to follow their recommendations. Proxy advisory firms are the only independent source for evaluation of proxy issues. To reiterate, shareholder proposals and say-on-pay votes are non-binding, so even if proxy advisors are as powerful as critics say (but are unable to prove as the data is all to the contrary), and even if there is a 100 percent vote against the wishes of management, the corporation does not have to do anything about it. Worst case scenario is that if all of the wild (and unsupported) allegations of proxy advisory firm critics are true, there is no risk of harm other than the hurt feelings of corporate insiders; and that is literally the reason we pay them the big bucks – to be able to respond to challenges with courage and integrity and, when their shareholders do not support them, to either do a better job of communicating or change their direction.
The very last people we should ask to evaluate the worth of proxy advisory services are the people they evaluate: corporate executives and board members. We don't let students grade their own papers, and we don't let manufacturers decide what toxins to pour into the air and water. We cannot let the squeamishness of corporate insiders about assessments they do not control (plus the millions of corporate dollars they divert from creating shareholder value to spend on lobbyists and fake front groups) lead to any impediment to that independent assessment. The real question the Department, as vigilant protectors of pension value, should investigate here is why executives and directors do not want to hear from their shareholders in the most low-key, low-risk, low-cost manner possible.
* * *
In summary: the Department should not be swayed by the complaints of corporate insiders about the sole source of independent research on proxy issues, given that:
well over 90 percent of proxy advisor recommendations are to vote with management,
even a 100 percent vote against on shareholder proposals or CEO pay is not binding,
proxy advisors produce reports no one has to buy with recommendations no one has to follow, purchased by the most sophisticated financial professionals in the world,
data show that fiduciaries review the recommendations of proxy advisors but make their own decisions, and
neither the Chamber nor any other lobbying group has provided a single example of a proxy issue "wrongly" voted contrary to fiduciary obligation, while before the 1988 Avon letter there was extensive documentation of votes that benefited the fiduciary's commercial interest instead of being cast for the exclusive benefit of plan participants.
The full-on avalanche of corporate insider-funded efforts to suppress shareholder votes and access to independent research continued. It's all about killing the messenger. If they can't convince shareholders on the merits, they will tilt the playing field so sharply it's just about perpendicular.
Longtime apologists – no, enthusiasts – for excessive CEO pay Steven N. Kaplan and David F. Larker like the idea of regulating proxy advisors. They describe the "problem" like this:
(1) proxy advisory firms lack transparency; (2) institutional investors are influenced by the proxy advisory firms; (3) corporations are influenced by proxy advisory guidelines – in some cases, hiring the proxy advisors as consultants in an effort to improve ratings; and (4) proxy advisory firm recommendations may not be in the best interests of shareholders.
VEA's response:
We are confident enough in the free market to believe that the decision about the value of proxy advisors is better made by the sophisticated financial professionals who voluntarily choose to purchase the analysis and recommendations – and who follow those recommendations when they agree and don't follow them when they disagree. It is hypocritical of those who purport to believe in the free market to argue on behalf of a nanny state regulation like this proposals. The same goes for corporations who want to understand investor priorities and retain consulting services from experts. We would also rather leave the determination of what is in the best interests of shareholders to the shareholders themselves, and not academics who are funded by corporate insiders.
CEO compensation consultant Frank Glassner did not like a critical tweet from VEA Vice Chair Nell Minow about this column. His non-substantive response:
Nell – Like a gadfly Rumplestiltskin, have you been asleep the past 15 years? Look at the hundreds of ISS decisions that have been "bad calls," and the deep research that David Larcker and the Stanford team have completed on this as well as other their other outstanding work.
VEA is confident that investors and independent research paid for by investors are better at determining what are "bad calls" than those paid by corporate insiders to come up with ever-bigger pay plans. As she pointed out in her response, around 5 percent of CEO comp plans get a substantial "no" vote (which is advisory anyway). If the bottom 5 percent do not get no votes, what number would the designers of those plans like to see?
Kaplan and Larker also complain about boards having to spend time responding to critical analyses of CEO pay packages.
We are not sure that Robert Jackson, Luigi Zingales, and others appreciate the large amount of time that boards spend responding to the proxy advisory firms that might be better spent on other governance matters. Having served on several public company boards, we have seen a number of instances in which boards were rationally influenced by proxy advisory guidelines in ways that did not increase shareholder value, but did utilize valuable resources.
VEA'S response:
This is exactly what board members are supposed to spend time on. Otherwise, they are in a closed loop of information provided by the very people who are paid by the very people getting the ridiculous pay packages. As for what does or doesn't increase shareholder value or what makes good use of valuable resources, again, we prefer to leave that decision to investors and providers of independent research.
It is particularly disappointing to see academics fail to do basic research and fact-checking. They write:
In a normal market, companies with a poor service record are driven from the market. Proxy advisory firms, however, appear to be insulated from these forces. The dominance of ISS and Glass Lewis – despite evidence that their recommendations are inaccurate and potentially value-destroying to shareholders – suggests that a market failure has occurred.
VEA'S response:
In fact, this is a normal market and that is exactly what happened. There is a third firm which meets the stringent standards of registration as a ratings agency. There was a rival firm with an excellent product that failed because it was funded by corporate insiders and thus was not able to persuade the market of its objectivity. Other competitors were either bought or beat. We recommend the professors look into this; it would make an excellent case study for business students. Or, as there are no barriers to entry, Kaplan and Larker are welcome to open up their own proxy advisory firm and see if they can persuade sophisticated financial professionals that their "calls" on CEO pay are the right ones.
NOTE: ISS has filed a lawsuit against the SEC. The complaint will most likely be amended to reflect the overreach and under-justification of the proposed rule as well. From the complaint:
First, the Release exceeds the SEC's statutory authority under Section 14(a) of the Exchange Act and is contrary to the plain language of the statute. The provision of proxy advice is not a proxy solicitation and cannot be regulated as such. Whereas a proxy adviser offers independent advice and research to its clients about how to vote their shares based on the proxy voting policy guidelines selected by the client, a person who "solicits" proxies urges shareholders to vote a certain way in order to achieve a specific outcome in a shareholder vote. The text, purpose, history, and structure of the Exchange Act and Advisers Act all confirm that proxy advice and proxy solicitation are fundamentally distinct activities that are regulated in different ways. The SEC lacks authority to regulate proxy advice as though it were a solicitation, and its holding otherwise in the Proxy Adviser Release is contrary to law.
Second, the Proxy Adviser Release is procedurally improper because it is a substantive rule that the SEC failed to promulgate pursuant to the notice-and-comment procedures of the Administrative Procedure Act ("APA"). See 5 U.S.C. §553.
Third, the Proxy Adviser Release must be set aside as arbitrary and capricious because, even though it marks a significant change in the regulatory regime applicable to proxy advice, the SEC has denied that it is changing its position at all. The agency has thus flouted the basic requirement of reasoned decision-making that it at least display awareness that it is changing its position. See FCC v. Fox Television Stations, 556 U.S. 502, 514-15 (2009). The SEC, moreover, has acted in an arbitrary and capricious manner by entirely "fail[ing] to consider an important aspect of the problem."
(The SEC's insistence that it rescinded the two guidance letters on proxy advisors without any memoranda or meetings, which we noted a year ago, should in itself be sufficient to support a claim that the action is "arbitrary and capricious," the legal standard for overturning a regulation.)
SEC to Give Some No-Action Rulings Orally Only
The SEC has announced that it will not put all of its rulings on shareholder proposals in writing. Some rulings will be oral only. Needless to say, since the Code of Hammurabi in ancient Mesopotamia, the idea has been that it is a good thing to have the rules in writing so that everyone knows what they are and they will be consistent. This is a poor decision with ominous implications.
The staff intends to issue a response letter where it believes doing so would provide value, such as more broadly applicable guidance about complying with Rule 14a-8.
The staff continues to believe, as noted in Staff Legal Bulletin 14I and Staff Legal Bulletin 14J, that when a company seeks to exclude a shareholder proposal from its proxy materials under paragraphs (i)(5) or (i)(7) of Rule 14a-8, an analysis by its board of directors is often useful.
If the staff declines to state a view on any particular request, the interested parties should not interpret that position as indicating that the proposal must be included. In such circumstances, the staff is not taking a position on the merits of the arguments made, and the company may have a valid legal basis to exclude the proposal under Rule 14a-8. And, as has always been the case, the parties may seek formal, binding adjudication on the merits of the issue in court.
Investors have written to object to this policy.
An excerpt:
We recommend that the Division rescind the policy and retain the process that has worked reasonably well for decades. The number of no action requests processed by the Staff has not increased, and thus this change does not seem merited. In the event that the SEC does not rescind the new policy, we offer the following suggestions to reduce the level of uncertainty and conflict resulting from the new approaches:
Keep the new options as exceptional. Clarify that in the coming season, the new options will not be routinely or widely utilized, but instead will be deployed on a few pilot decisions until the implications are better understood. This would stay in line with the SEC historically declining to issue a decision only in exceptional conditions such as ongoing litigation on the core legal issue raised by the proposal.
Establish clear criteria for deployment of the new options. Describe the criteria for determining when the agency will decline to issue a no-action decision or issue an "oral" determination. An overarching set of guidelines seems necessary to guide staff decision-making and inform the market; to the extent that general criteria are not possible, we urge that the Staff include an explanation of the use of the options on a case-by-case basis consistent with prior practice. For example, in declining to issue a decision, the Staff might note that the issues are addressed by Staff precedents (include citation to exemplary precedents). Similarly, the Staff might note that it is declining to decide the issues in a no-action letter, but that this does not preclude later referring the matter for enforcement.
Establish early time frames. We recommend that the Staff signal a clear and routine time limit on when the "no-determination" option will be taken. To the extent that the Staff could make determinations to decline to issue an opinion early, e.g. within seven days of receiving a no-action request, it could help avert futile efforts and expenditures by investors to prepare a proponent's response for the Staff's consideration, and allow time to pursue litigation. Conversely, we seek clarification as to whether the Staff will await a response from the proponent before choosing one of these forms of disposition.
Clarify online posting. The Staff has noted to a reporter for Standard & Poor's that it will signify online, in some manner, these new dispositions, together with any letters. We request that any correspondence from the proponent's perspective, as well as the issuer's request, be posted online with the statement of disposition.
Specify procedural safeguards for oral decisions. Procedures for rendering oral decisions should ensure fair and symmetrical information and access by the parties. For instance, the Staff could conduct a conference call in which the issuer and proponent are each represented to hear the same presentation. As one observer has suggested, the Staff could allow the audio recording of such a call.
Read More Firm News