PDF
On the Record with Robbins Geller
Spring 2020 Newsletter
A Note to Institutional Investors
COVID-19 has rapidly spread throughout communities across our country and around the world, presenting all of us with unforeseen health and logistical challenges. While prioritizing the health and well-being of our employees, clients, and the broader community, Robbins Geller remains vigilant in protecting your portfolio during these unprecedented times – our attorneys and staff remain available to you 24/7/365 as we continue our work remotely.
The coronavirus crisis presents the biggest threat to the global economy since at least 2008. Our retirement plans, schools, businesses, and communities have been profoundly affected by recent events. As this newsletter goes to press, we are in the midst of a rapidly changing legal landscape. For example, while 2019 yielded a modest level of PSLRA recoveries, 2020 has already proven to be more productive for our clients. The Firm has achieved significant settlements for investors in the first three months of 2020, including in cases against Valeant Pharmaceuticals, Inc. (now Bausch Health Companies) – $1.2 billion recovery (subject to final approval), American Realty Capital Properties, Inc. (now VEREIT, Inc.) – $1.025 billion recovery, and First Solar, Inc. – $350 million recovery (subject to final approval). Notably, the settlement in the First Solar case was reached the night before jury selection. We remain diligent in our effort to combat corporate misconduct, help stabilize our financial markets, and protect your retirement savings plans.
Please take care of yourselves and your loved ones.
Warm regards,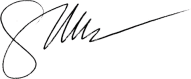 To view the 2020 Spring Newsletter, click here.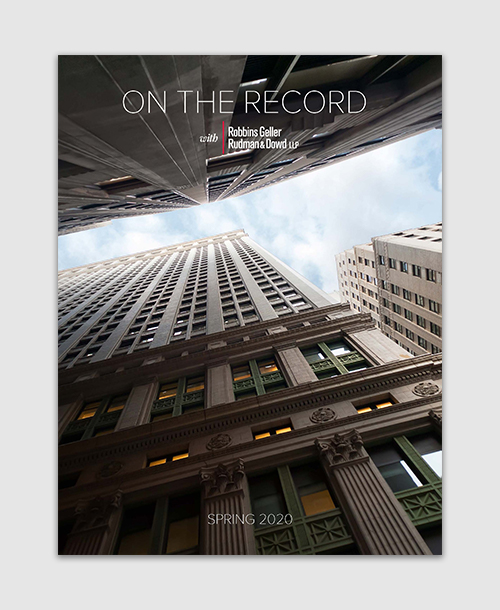 Read More Firm News