PDF
Institutional Investors Focus on the Firearms Industry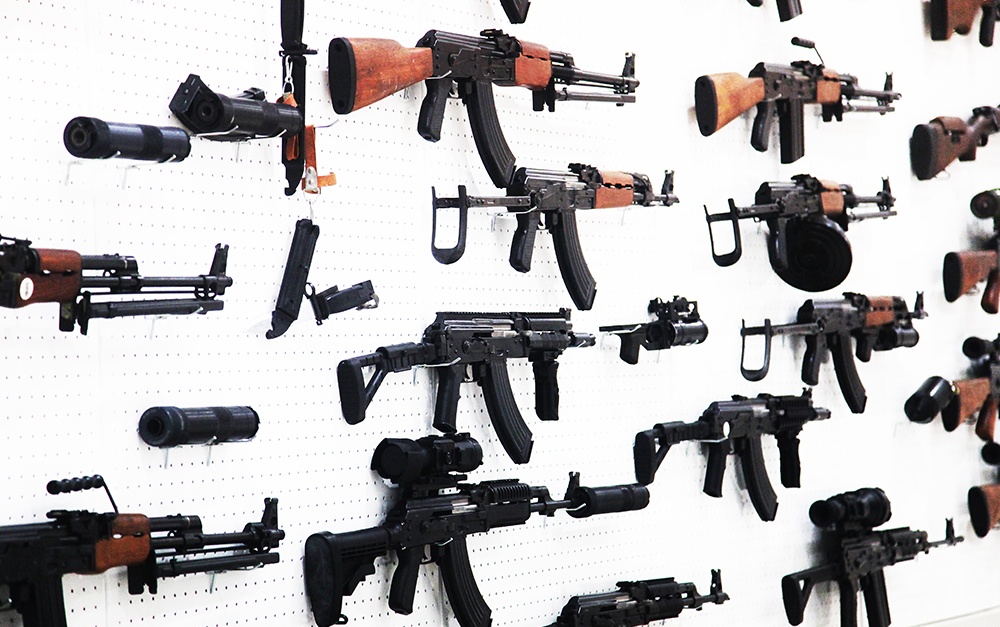 March 11, 2019
The increase in mass shootings in the U.S. has impacted countless Americans, many of whom have been spurred into action. While many of those taking action are individual citizens pressuring lawmakers or gun safety advocacy groups, another form of such activism has come from an unexpected place: the investment community.
In November 2018, a group of 13 institutional investors, managing nearly $5 trillion, signaled their entry into the national discourse on gun safety by releasing the Principles for a Responsible Civilian Firearms Industry (referred to as the "Principles" hereafter).1 According to the press release announcing the launch, the Principles are designed to "provide a framework for institutional investors seeking to improve engagement with public and private companies globally that manufacture, distribute, sell or regulate products within the civilian firearms industry in order to address gun safety issues and reduce investment risk."2
As companies have been more willing to meet, or engage, with institutional investors in recent years, several investors groups like this have been created. Other issues addressed by similar coalitions include the opioid crisis, climate change, human capital management, and board diversity. Investors have found that by working together to encourage companies to change, they are better able to mitigate portfolio risks. Along these lines, Chris Ailman, the Chief Investment Officer of CalSTRS – one of the original signatories of the Principles – told Chief Investment Officer magazine that "[t]his is part of the holistic picture of being an asset owner. It's absolutely within our fiduciary duty to engage and try to bring about change."3
The signatories of the Principles are targeting companies all along the supply chain of the civilian firearms industry, including gun manufacturers and distributors, companies that sell civilian firearms and those who are involved in the enforcement of industry regulations. They feel that these companies "are well positioned to support pragmatic transparency and safety measures that contribute to the responsible use of firearms."4
The Principles
The investors are asking these companies to demonstrate and disclose compliance with the following Principles:
Manufacturers should support, advance, and integrate the development of technology designed to make civilian firearms safer, more secure, and easier to trace.
Manufacturers should adopt and follow responsible business practices that establish and enforce responsible dealer standards and promote training and education programs for owners designed around firearms safety.
Civilian firearms distributors, dealers, and retailers should establish, promote, and follow best practices to ensure that no firearm is sold without a completed background check in order to prevent sales to persons prohibited from buying firearms or those too dangerous to possess firearms.
Civilian firearms distributors, dealers, and retailers should educate and train their employees to better recognize and effectively monitor irregularities at the point of sale, to record all firearm sales, to audit firearms inventory on a regular basis and to proactively assist law enforcement.
Participants in the civilian firearms industry should work collaboratively, communicate and engage with the signatories of these Principles to design, adopt and disclose measures and metrics demonstrating both best practices and their commitment to promoting these Principles.5
If gun industry companies do not disclose their progress with adhering to these Principles, the investor signatories have warned that they "will consider using all tools available to [them] as investors to mitigate [the] risks" these companies pose to the financial returns to the investors and to society as a whole.6 One of these tools is engagement, which typically includes representatives from the governance and/or proxy voting team of the investor requesting meetings with the CEO, Chair, and key members of the board of directors of the company to discuss the investors' desired changes. Investors may also submit shareowner proposals to the companies, providing an opportunity for all of the company's shareowners to voice their support via their proxy vote.
Shareholder Proposals
During 2018, a few companies received shareowner proposals regarding issues related to gun safety.7 American Outdoor Brands Corporation [Nasdaq: AOBC] (previously known as Smith & Wesson) received a proposal from Sisters of the Holy Names of Jesus and Mary, U.S.-Ontario, a member of the Interfaith Center on Corporate Responsibility ("ICCR"), which called on the company to publish a report by February 2019 which outlines the "company's activities related to gun safety measures and mitigation of harm associated with gun products."8 The company aggressively urged its other shareowners to vote against the proposal in what became a heated exchange of letters filed with the Securities and Exchange Commission. Despite this, the proposal was supported by a majority of the votes cast at the company's September 2018 annual meeting. A similar proposal, submitted by Catholic Health Initiatives, another member of the ICCR, was successful at gun manufacturer Sturm, Ruger & Co., Inc. [NYSE: RGR]. Sister Judy Byron, the nun who leads the Northwest Coalition for Responsible Investing and led the ICCR's efforts to push for change in the gun industry, told NBC News that she "knows that Sturm Ruger and American Outdoor Brands are producing their reports begrudgingly."9
In addition to gun manufacturers, retailers that sell civilian firearms have received related shareowner proposals. In 2018, ICCR member Mercy Investment Services submitted a proposal at Dick's Sporting Goods [NYSE: DKS] asking the company to include in their annual report the actions they have taken to curb gun violence. In response to this proposal, representatives from Mercy Investment Services and Dick's Sporting Goods held discussions, and the proposal was withdrawn from the company's proxy statement. Subsequently, two weeks after the school shooting in Parkland, Florida, "Dick's announced it would end all assault-style weapons sales in all stores and stop selling guns or ammunition to anyone under 21. Other retailers, including Walmart Inc., followed suit later that day."10 11
Conclusion
The influence that investors can have in the companies in which they invest can be seen in these changes and others to come. We can expect more investors to pressure companies in the gun industry to make changes to improve gun safety, and we can expect this to be accomplished by investors' submitting shareowner proposals, signing on to the Principles for a Responsible Civilian Firearms Industry and engaging directly with companies' management and directors.
1 Principles for a Responsible Firearms Industry, http://www.firearmsprinciples.com/.
2 Institutional Investors and Asset Owners, Managers Representing Nearly $5 Trillion Launch Principles for a Responsible Civilian Firearms Industry, Business Wire, November 14, 2018,
https://www.businesswire.com/news/home/20181114005240/en/Institutional-Investors-Asset-Owners-Managers-Representing-5.
3 Michael Katz, Institutional Investors Launch Firearms Industry Framework, Chief Investment Officer, November 15, 2018, https://www.ai-cio.com/news/institutional-investors-launch-firearms-industry-framework/.
4 Principles for a Responsible Firearms Industry, http://www.firearmsprinciples.com/.
5 Ibid.
6 Ibid.
7 Proxy Preview 2018, https://www.proxypreview.org/.
8 American Outdoor Brands Corporation Proxy Statement, August 17, 2018.
9 Jon Schuppe, How a Seattle Nun Led a Shareholder Revolt Against Gun Makers, NBC News, September 30, 2018, https://www.nbcnews.com/news/us-news/how-seattle-nunled-shareholder-revolt-against-gun-makers-n915006.
10 Sarah Nassauer, How Dick's Sporting Goods Decided to Change Its Gun Policy, Wall Street Journal, December 4, 2018.
11 Proxy Preview 2018, https://www.proxypreview.org/.
Read More Firm News