PDF
ESG and Sustainable Investing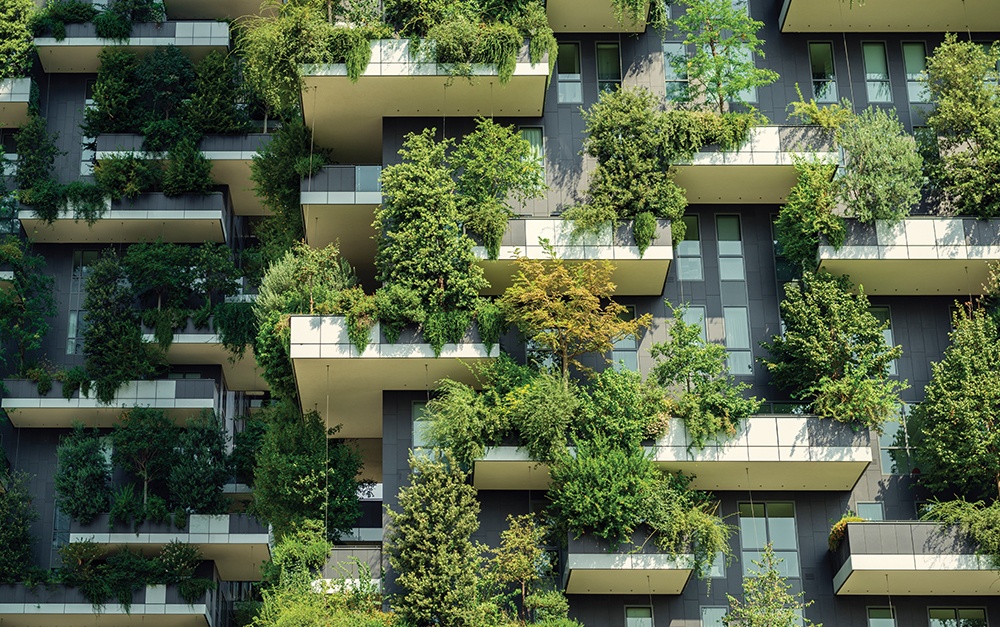 July 16, 2019
Fast Growth
Environmental, social, and governance ("ESG") continues to be the fastest-growing category in the investment industry, with mainstream players competing to offer the most attractive alternatives. Nuveen has an ESG exchange traded fund, and a recent news report noted that it benefited by minimizing its exposure to "the Kraft Heinz bloodbath" because it did not meet the ESG criteria. Goldman Sachs' ESG ETF manager explains that ESG is not just about exclusion. BlackRock's iShares introduced three different ESG exchange traded funds:
ESG: Evaluating and selecting companies based on their commitments to positive environmental, social and governance business practices. All iShares ESG funds also seek to track indexes that screen out civilian firearms, controversial weapons and tobacco.
Thematic: Focus on a particular environmental, social, or governance issue, for example clean energy or the diversity of a company's workforce.
Impact: A targeted investment that is geared toward achieving both a measurable sustainable outcome alongside a financial return.
Corporate executives have to respond to investor interest in ESG, which is especially important to younger shareholders. As a matter of strategy and marketing, ESG is becoming a standard element of risk management. According to Financial Executives International, that is usually within the purview of the CFO:
Here are a few reasons why ESG disclosures have not historically been aligned with risk disclosures:
ESG-related risks have not typically been quantified in terms of dollars and cents. When there is no attempt to monetize ESG risks, companies may find it challenging to allocate proper resources to addressing these risks.
Proper KPIs have not been identified for ESG risks. Many companies discuss ESG risks, but have yet to identify the key performance indicators necessary for a successful, internal risk review process.
Silos can hamper communication about ESG issues. Too often, sustainability practitioners and risk managers are not in the habit of regularly communicating with one another.
Once ESG risks are viewed in ways that make them more visible and easily comparable among peers and competitors, companies can identify which ESG risks are material and how these material risks should be managed.
Even governments are considering non-traditional economic and accounting standards. New Zealand Prime Minister Jacinda Ardern, for example, wants the country's financials to reflect a more holistic look at value and values.
Opioids
In an unusual case of personal criminal liability for corporate actions, a federal jury found the top executives of pharmaceutical company Insys Therapeutics guilty of criminal racketeering for orchestrating an elaborate scheme of bribes and kickbacks to doctors to boost the prescribing of an opioid painkiller it manufactured. Insys founder and former chairman John Kapoor is the first drug company CEO convicted in the federal government's pursuit of those responsible for fueling the deadly opioid crisis. Kapoor and other executives at the Arizona-based company could face prison sentences that run as long as 20 years for the felony convictions. Insys Therapeutics said it may now seek bankruptcy protection after paying out tens of millions of dollars on legal settlements and the costs of defending former executives convicted of bribing doctors to prescribe the company's ultra-powerful opioid painkiller.
Note: A shareholder proposal from United Church Funds on lobbying disclosures at pharmaceutical company Mallinckrodt generated 79.7% support from the company's shareholders.
One reason for the high vote was the support of the corporate leadership, which also recommended votes in favor of two other shareholder resolutions, one on board oversight of opioid risks, and one on clawing back executives' compensation when controls fail and financial restatement occurs.
Fair Treatment
Trillium has five resolutions on upper management gender diversity and Walden has proposals on LGBTQ diversity (reflecting inconsistency in the range of state laws) and board diversity.
Guns
Majority Action has taken the lead with a successful past resolution at Sturm, Ruger & Company "to improve the board of directors and get better information about safety measures and mitigation of harm associated with company products, including efforts to improve gun safety and assessment of the corporate reputational and financial risks related to gun violence in the U.S. The proposal was successful, with 7.2 million votes in favor and 3.3 million votes cast against."
Most recently, Majority Action "published a new Shareholder Advisory about another gun company, calling American Outdoor Brands' (AOBC) investor disclosures 'incomplete and potentially misleading.'"
Renaming at CalSTRS
There is no better indicator of the increased role of ESG than this: the CIO of CalSTRS has proposed that the fund's corporate governance unit change its name to the "sustainable investment and stewardship strategies group." This reflects an overall move toward an organic, holistic notion of engagement by investors as encompassing all elements of sustainability, including governance, environment, and other strategic elements that are too often dismissed in favor of short-term returns. Other developments underscore this as well.
Apex and ISS Announced a New ESG Ratings Service
"Apex, the world's fifth largest fund administrator, and ISS, a provider of end-to-end governance and responsible investment solutions have joined forces to deliver ESG reporting capabilities to asset managers worldwide. . . . The reports will allow Apex clients to measure the ESG performance of each of their portfolio companies through accessing ISS' Governance QualityScores, company carbon footprints, and conduct norms-based screening through a simple and intuitive system."
No Body to Kick, No Soul to Damn, Again
Facebook has violated its agreement about protecting the private data of its users with the Federal Trade Commission. What penalty can make a difference?
In an article for Slate, April Glaser recently wrote about the prospect of a record-setting fine that was then likely to be imposed on Facebook by the Federal Trade Commission (FTC). (Subsequently, Facebook was fined $5 billion.) It brought up the usual issue raised memorably by Edward Thurlow, 1st Baron Thurlow: Did you ever expect a corporation to have a conscience, when it has no soul to be damned, and no body to be kicked?
If the idea is to punish bad – and promote good – behavior, what size fine should Facebook receive? It's first worth clarifying that Facebook really did mess up. The company had a 2011 agreement with the FTC not to share its users' data without consent, but it wasn't until 2014 that Facebook actually changed its data-sharing policy, which allowed developers to access not only the data of users who downloaded or agreed to use their apps, but also their friends' data. From the looks of it, Facebook violated its consent decree – and because of its loose policies, one of those third-party developers was able to slip a massive amount of user data to Cambridge Analytica.
Certainly, Facebook should face consequences for its actions. But it's hard to imagine an amount of money the feds would consider that would even give the company reason to flinch – there's just no history of the FTC leveling such high fines. Theoretically, the U.S. could issue a European Union-size slap on the wrist, a la the $5 billion regulators levied at Google in 2018 for anticompetitive practices in the Android smartphone market.
Professor Jennifer Taub points out that it is the shareholders who end up paying the fine. ValueEdge Advisors Vice Chair Nell Minow says that the government should insist on more than money when a company violates a consent order it had agreed to:
"What the government needs to do is insist that there be very significant changes in corporate governance structure," says Minow. "That's the only thing that will make a difference here. They need independent directors."
Read More Firm News