PDF
ESG and Sustainability News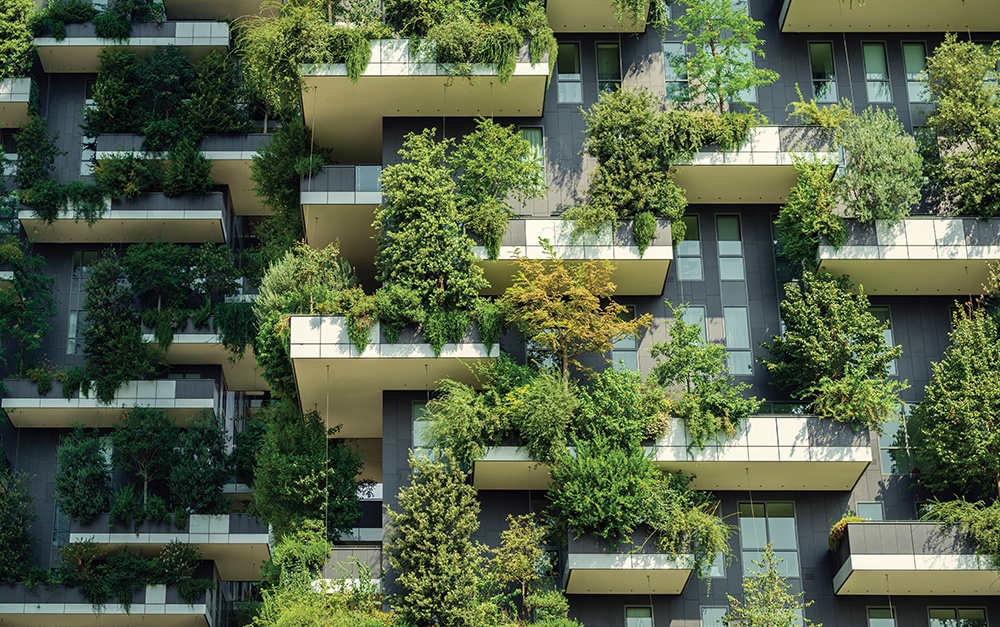 February 19, 2019
Japan has announced that it will be the first of the Group of Seven advanced nations to compile Environmental, Social and Governance ("ESG") guidelines to attract international investment, hoping that Japanese companies' disclosure of their efforts to meet the guidelines will draw in ESG investments from overseas and boost economic growth.
The Qatar Stock Exchange ("QSE") is one of the first stock exchanges in the world to create an ESG reporting platform. It has created an online Qatar Stock Exchange Sustainability and ESG Platform designed to accelerate its December 2016 Guidance on ESG reporting's objective to support listed companies' ESG reports. The platform allows all Qatari-listed companies to log in, upload their sustainability reports, and submit their data on the QSE's 34 ESG indicators. Investors have realtime access to publicly reported essential sustainability data, information, and reports organized by each issuer – all from a single source.
In his article "How Socially Responsible Stocks Could Protect Investors in a Bear Market," Fortune magazine's Matthew Heimer writes:
So-called ESG equity strategies – buying the stocks of companies that perform well on environmental, social responsibility, and governance (ESG) metrics – can help you align your portfolio with your ethical values. But can they also help you ride out a down market, or even a bear market, with fewer losses? It seems 2019 may be the year that investors find out.
After a rough autumn during which the benchmark S&P 500 index has shed nearly 10% of its value, many commentators are predicting sluggish returns at best for next year. Trade tensions between the U.S. and China are one troubling factor; the likelihood of rising interest rates and a slowdown in corporate earnings growth are others.
But research does suggest that companies with strong ESG ratings may hold up better in a down market. And that could give investors a sense of security if 2019 turns out to be the year that the bull market party ends.
In a report titled "Pensions in a Changing Climate," ShareAction found that "[o]ver 60% of pension funds publish little or no information on their climate responses, placing them at risk of breaching their legal duties to their beneficiaries." Some of their most significant findings:
Leaders indicate they have a fiduciary duty to consider climate risk in their investment decisions.
Pension funds are failing to communicate with members on climate change.
The majority of pension funds lack basic climate governance.
Only a quarter of assessed funds provide climate-related training for employees.
Only 1% of the assets managed by the world's largest 100 pension funds are invested in low-carbon solutions.
The vast majority of the world's largest pension funds have no low-carbon asset allocation target.
Around one third of pension funds are measuring the carbon footprint of their investments.
A new Harvard Business School working paper by George Serafeim finds that "the valuation premium paid for companies with strong sustainability performance has increased over time and that the premium is increasing as a function of positive public sentiment momentum. An ESG factor going long on firms with superior or increasing sustainability performance and negative sentiment momentum and short on firms with inferior or decreasing sustainability performance and positive sentiment momentum delivers significant positive alpha."
A recent Harvard Business School study quantifies the benefits of diversity. The study focused on venture capital firms and found the following:
VC firms are fairly flat in structure, composed primarily of investment partners and relatively few junior professionals. Every investor is a decision maker, and choices have clear business consequences. We know which firms make what investments, and for the most part we can identify the individuals leading those investments, because they usually take seats on the boards of portfolio companies. Using publicly available information, we can analyze VC professionals' "endowed traits," such as gender and ethnicity, and "acquired traits," such as schooling and work history. In other words, we can see how similar or different these decision makers are and compare the quality of their decisions on the basis of their investments' performance. . . .
. . . [T]he evidence is clear: Diversity significantly improves financial performance on measures such as profitable investments at the individual portfolio-company level and overall fund returns. And even though the desire to associate with similar people – a tendency academics call homophily – can bring social benefits to those who exhibit it, including a sense of shared culture and belonging, it can also lead investors and firms to leave a lot of money on the table.
BlackRock is working with Wespath Benefits and Investments, which manages $23 billion on behalf of the United Methodist Church, to explore fresh ways to invest in the low-carbon economy as fund management groups hunt for opportunities that arise from the shift to sustainable energy use. They are also working with Thomson Reuters on an inclusion and diversity fund.
Then Acting New York Attorney General Barbara D. Underwood filed a lawsuit against Exxon Mobil Corporation, alleging that the company misled investors regarding the risk that climate change regulations posed to its business. As alleged in the complaint, Exxon for years assured investors that it was accounting for the likelihood of increasingly stringent regulation of greenhouse gas emissions – which are driving climate change and which Exxon emits in large quantity – by rigorously and consistently applying an escalating cost of those emissions to its business planning, investment decisions, calculations of the amount and value of company reserves and resources, impairment assessments, and projections of future demand for oil and gas. However, Exxon did not abide by these representations, and instead did much less than it claimed, deceiving investors as to the company's true financial exposure to increasing regulations and policies adopted to mitigate the adverse effects of climate change.
Investors and associated organizations representing more than $5 trillion in assets under management have submitted a "Petition to SEC for Rulemaking on Environmental, Social, and Governance (ESG) Disclosure," authored by Professor Cynthia A. Williams and Professor Jill E. Fisch, in which they state the following:
Today, investors, including retail investors, are demanding and using a wide range of information designed to understand the long-term performance and risk management strategies of public-reporting companies. In response to changing business norms and pressure from investors, most of America's largest public companies are attempting to provide additional information to meet these changing needs and to address worldwide investor preferences and regulatory requirements. Without adequate standards, more and more public companies are voluntarily producing "sustainability reports" designed to explain how they are creating long-term value. There are substantial problems with the nature, timing, and extent of these voluntary disclosures, however. Thus, we respectfully ask the Commission to engage in notice and comment rule-making to develop a comprehensive framework for clearer, more consistent, more complete, and more easily comparable information relevant to companies' long-term risks and performance. Such a framework would better inform investors, and would provide clarity to America's public companies on providing relevant, auditable, and decision-useful information to investors.
Read More Firm News