PDF
Corporate Governance Roundup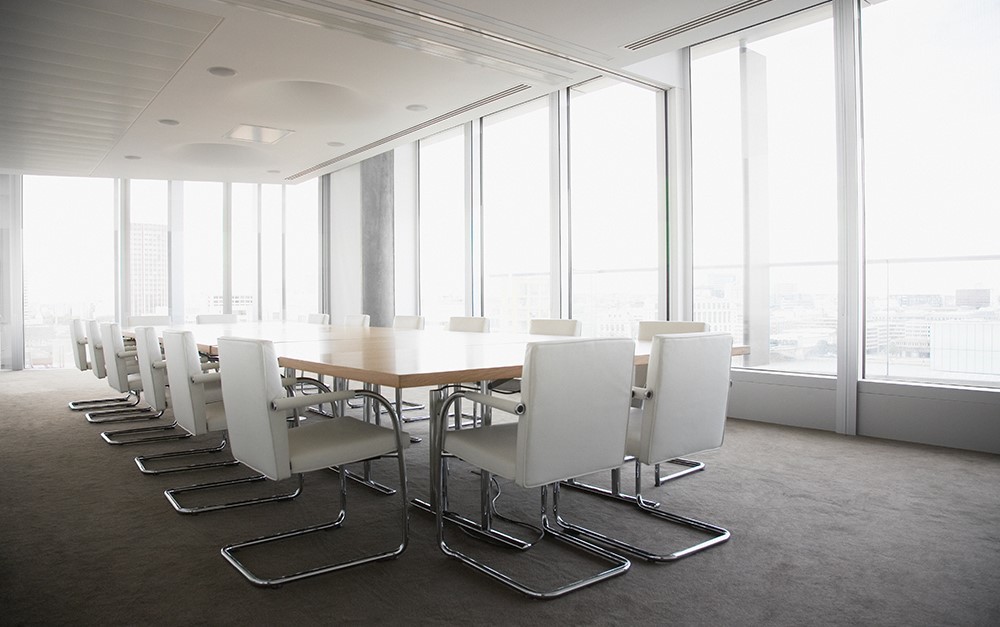 May 11, 2018
After Parkland Shooting, CEOs Respond More Quickly than Politicians
Professor Jeffrey Sonnenfeld wrote in Fortune about what CEOs are doing and should do about their affiliation with the NRA. He correctly sees it as only secondarily about "corporate citizenship." Primarily, it is about their brand. He compares it to the CEOs who quit President Trump's advisory committee after he refused to condemn the Nazis and KKK.
Several fast-acting companies have severed ties with the NRA, but is addressing such a problem the role of business?
* * *
Instead of fearing boycotts for snubbing the gun lobby, many business leaders now fear the opposite backlash, as those with continuing NRA ties are showcased by public safety advocates. And 66% of consumers believe it is important for brands to address socio-political issues like gun control. Nonprofits are taking to social media to encourage media and tech companies to block NRA ads. #BoycottNRA was the number one trending topic on Twitter Friday in the United States.
Akin to the business leadership response to Merck's Frazier, the cracks in the dam spread slowly at first, and then there is a groundswell. Many corporate leaders are earning the business the old-fashioned way.
CNN also wrote about the companies that decided to end their NRA affiliations and discount programs.
SEC and Disclosure of Dark Money Political Contributions
The Brennan Center reports that in part as a result of advocacy by shareholders, more than half of the S&P 500 companies have agreed to be more transparent about their political spending. They now share information that would otherwise be opaque and untraceable, including money flowing through dark money trade associations and so-called social welfare organizations.
But the trend toward transparency is still being met with resistance. Goldman Sachs wrote to the SEC in December to block its shareholders from voting on a lobbying disclosure proposal in part because the amount of money at issue "relates to operations that account for less than five percent of the Company's assets." The shareholders withdrew their proposal.
Ford Motor Company also complained to the SEC that two shareholder proposals (one on lobbying and one on electoral spending) were duplicative and that the latter should be excluded from Ford's annual proxy.
The SEC rejected Ford's argument, allowing both proposals to move forward to be voted on by shareholders.
The SEC's stance with Ford is a welcome change from last year's alarming decision which blocked a proxy question at ExxonMobil to disclose campaign spending because there was another to reveal how much money was spent on lobbying. At least in the view of the SEC back then, the two questions were "substantially duplicative," as if disclosing lobbying spending was the equivalent of disclosing campaign spending.
The Fed Orders Wells Fargo to Replace Directors
In an unusual action, the Federal Reserve responded to "widespread consumer abuses" at Wells Fargo by imposing new sanctions prohibiting any growth in the bank's $2 trillion balance sheet, perhaps for the rest of the year. According to Moody's Investors Service, such an order is unprecedented in the Fed's regulation of financial firms. The Fed also ordered Wells Fargo to replace four of its directors. Outgoing Chair Janet Yellen said, "We cannot tolerate pervasive and persistent misconduct at any bank and the consumers harmed by Wells Fargo expect that robust and comprehensive reforms will be put in place to make certain that the abuses do not occur again."
SEC Considering Restrictions on Shareholder Lawsuits
Bloomberg reports that as an inducement to increase the number of IPOs (though there is no evidence that an increase is a legitimate goal, especially if so heavily subsidized), the SEC is considering allowing binding arbitration to replace shareholder lawsuits.
Is the Proxy Advisory Firm Bill that Passed the House Constitutional?
There are many troubling elements in HR 4015's "kill the messenger" bill passed by the House. But no one has questioned what to us seems the most glaring problem: consideration of this bill included no assessment of any kind of its potential for unconstitutional infringement of First Amendment freedom of speech and of the press. The proxy advisory firms publish reports that include facts, data, analysis, and opinion along the lines of a newspaper or magazine. No one is required to buy their reports or follow their recommendations. The bill's requirement that these reports include rebuttals from the corporations they are analyzing would be allowing the government to direct the content of their publications, like requiring The New York Times to publish op-eds by the individuals in their news stories.
How Expensive Is Executive Misconduct?
It can be quite expensive for the executive and the shareholders. Most recently, the publicity about Steve Wynn's sexual harassment of employees led to a $2 billion drop in value.
Is There a Relationship Between Trades and Votes?
A new study by Sophia Zhengzi Li and Miriam Schwartz-Ziv looks at the connection between trading stock and voting proxies documents that "on the shareholder meeting date abnormal volume is equal to 19.4%," and that such large abnormal volume exists even around the dates of meeting that have only routine proposals on their agendas. This finding demonstrates that "shareholder votes are associated with significant trading activity" across the board. At the same time, they found that trading activity is particularly large on dates of particularly important meetings, e.g., meetings that involve a vote on a merger, or meetings at which at least one proposal resulted in an outcome contradicting management's recommendation. They did not find a comparably "clear spike in abnormal volume around the record date, the date the proxy statement is filed, the date Institutional Shareholder Services (ISS) issues its recommendation, or the date the vote outcome is formally filed." These findings support the conclusion that, in most cases, "information on the vote outcome is released on the day of the meeting, and it is the release of this information that is associated with high abnormal volume."
We first document that on the shareholder meeting date abnormal volume is equal to 19.4%, and that such large abnormal volume exists even around the dates of meeting that have only routine proposals on their agendas. This finding demonstrates that shareholder votes are associated with significant trading activity across the board. At the same time, we find that trading activity is particularly large on dates of particularly important meetings, e.g., meetings that involve a vote on a merger, or meetings at which at least one proposal resulted in an outcome contradicting management's recommendation. We do not find a comparably clear spike in abnormal volume around the record date, the date the proxy statement is filed, the date ISS issues its recommendation, or the date the vote outcome is formally filed. These findings support the conclusion that, in most cases, information on the vote outcome is released on the day of the meeting, and it is the release of this information that is associated with large abnormal volume.
Weinstein Scandal Triggers Questions of Corporate Liability and Even Complicity
A long record of a CEO's sexual harassment and abuse, followed by a series of settlements and non-disclosure agreements, becomes a problem of corporate governance when there is reportedly an employment contract providing that the CEO cannot be fired for sexual harassment as long as he personally bears the costs of the settlements. The Weinstein Company is privately held, so some of the rules pertaining to public companies, like public disclosure of the employment contract, do not apply. In an October 2017 Variety article, ValueEdge Advisors Vice Chair Nell Minow compared the situation to that of News Corporation/21st Century Fox:
Nell Minow, a longtime corporate governance expert, said the reports of the settlements, and what executives at Fox and Weinstein Co. knew about them, also raise questions of accounting. Earlier this year, there were reports that federal prosecutors were investigating how settlement payments involving claims against Fox News chieftain Roger Ailes were disclosed. Ailes departed last year, and died in May.
"I'd point out that both of these companies are in essence controlled by dynamic founders, which makes independent oversight much less likely," Minow said.
A new survey on board gender diversity finds lip service for the benefits of a diverse board but a reluctance to support quotas. We expect more focus on this issue as sexual harassment complaints continue to lead to immediate departures of high-profile figures.
Yet Another Study Shows that Overpaid Executives Underperform
As we have been saying for more than 20 years, overpaying chief executives might be making companies worse. This study provides a look at compensation problems in the United Kingdom, the Netherlands, Sweden, Belgium, Germany, and France from 2010 to 2016:
[O]verpaying executives can also be a sign of weaker corporate governance, [Xavier] Baeten said. Overall, companies whose chief executives are paid relatively less tend to have a higher return on assets, according to a study by Vlerick [Business School]. . . . As market capitalization increases, executive compensation also rises.
Baeten says there's little-to-no correlation between higher executive pay and improving corporate performance. While that may be so, the strategy remains popular: In France, the median remuneration of CEOs running the 40 biggest public firms increased 31% last year from 2014.
Execs are also well compensated in the UK, where Vlerick found that CEOs at the largest corporations take home 100-times more than the average employee at their firms, compared with 86-times for continental European companies in the study, which excluded Sweden.
And women are almost entirely locked out of the executive suite: only 5% of European CEOs are female, according to the research. This imbalance, too, deserves scrutiny for many reasons, not least because research by Scandinavian bank Nordea has shown that women CEOs tend to beat the broader market, according to Bloomberg.
JP Morgan Fined by FINRA
The Financial Industry Regulatory Authority fined J.P. Morgan Securities, LLC $1.25 million for failing to conduct proper background checks on 8,600 new employees from 2009 to 2017. J.P. Morgan's due diligence failures involved 95% of the firm's "non-registered associated persons."
Building a Better Board Book
The first question we like to ask directors is about the quantity, quality, and timing of the information they receive from the company. The late Tom Wyman, who served on the General Motors board in the 1990s, told us that the board materials were delivered "by forklift," but the board agenda never included time for questions or comments. More recently, complaints about over-emphasis on compliance rather than risk assessment and strategy have led to concerns that board briefing materials miss the forest for the trees.
A new analysis by Alex Baum (Value Act Capital), David F. Larcker (Stanford University – Graduate School of Business), Brian Tayan (Stanford University – Graduate School of Business), and Jacob Welch (Value Act Capital) assesses the current state of board books and suggests improvements.
The six significant shortcomings they identify are:
Data lacks important context
Data focuses on results (outputs) rather than drivers (inputs)
Data does not inform organic (P&L) investment decisions
Unexplained outperformance is insufficiently investigated
Accounting allocations obscure true economics
Data does not match a manager's sphere of responsibility
The authors note:
Having access to appropriate data is critical to making sound decisions on strategy, compensation, and capital allocation. However, evidence suggests some directors do not receive the information they need on important drivers of the business. In general, what is the quality of information that public company directors receive? Is it sufficient to make optimal decisions? If not, how widespread is this problem? In situations where the quality of data is lacking, what discussions should the board use with management to improve information quality and presentation?
Board Diversity
A new report from ISS underscores the concerns institutional investors have about "male, pale, and stale" boards of directors, as well as other governance issues like dual class voting stock and virtual annual meetings. Key findings include:
Unequal Voting Rights. ISS solicited respondents' views on multi-class capital structures that carry unequal voting rights. Among investors, a large minority (43 percent) indicated that unequal voting rights are never appropriate for a public company under any circumstances. An equal proportion of investors (43 percent) said unequal voting rights structures may be appropriate for newly public companies if they are subject to automatic sunset requirements or at firms more broadly if the capital structure is put up for periodic re-approval by the holders of the low-vote shares. Among non-investors, 50 percent responded that companies should be allowed to choose whatever capital structure they see fit, while 27 percent responded that a multi-class structure may be appropriate at a newly public company if subject to an automatic sunset provision or more broadly if reapproved on a periodic basis by the low-vote shareholders.
Board Gender Diversity. ISS asked respondents if they would consider it problematic if there are zero female directors on a public company board. More than two-thirds (69 percent) of investor respondents said "yes." A large percentage of these respondents (43 percent) said that the absence of women directors could indicate problems in the board recruitment process, while 26 percent of investor respondents said that although a lack of female directors would be problematic, their concerns may be mitigated if there is a disclosed policy/approach that describes the considerations taken into account by the board or the nominating committee to increase gender diversity on the board. A majority (54 percent) of the non-investor respondents answered "yes" when asked if the absence of a single woman director on a board is problematic, although more than half of these respondents said their concerns might be mitigated by a company's disclosed policy or approach.
Virtual Meetings. Survey respondents were asked to provide their views on the use of online mechanisms to facilitate shareholder participation at general meetings, i.e., "hybrid" or "virtual-only" shareholder meetings. About one out of every five (19 percent) of the investors said that they would generally consider the practice of holding either "virtual-only" or "hybrid" shareholder meetings to be acceptable, without reservation. At the opposite extreme, 8 percent of the investors did not support either "hybrid" or "virtual-only" meetings. More than one-third (36 percent) of the investor respondents indicated that they generally consider the practice of holding "hybrid" shareholder meetings to be acceptable, but not "virtual-only" shareholder meetings. Another 32 percent of the investor respondents indicated that the practice of holding "hybrid" shareholder meetings is acceptable, and that they would also be comfortable with "virtual-only" shareholder meetings if they provided the same shareholder rights as a physical meeting.
Pay Ratio Disclosures. ISS asked respondents how they intend to analyze data on pay ratios. Somewhat surprisingly, only 16 percent indicated that they are not planning to make use of this new information. Nearly three-quarters of the investor respondents indicated that they intend to either compare the ratios across companies/industry sectors, or assess year-on-year changes in the ratio at an individual company or use both of these methodologies. Of the 12 percent of investors who selected "other" as their response, some of them indicated they would take a wait-and-see approach, while others indicated they were uncertain or had concerns regarding the usefulness of the pay ratio data. Among non-investor respondents, a plurality (44 percent) expressed doubt about the usefulness of such pay ratio data.
Ann Marsh of Financial Planning says that a new report documents conflicts of interest on the FINRA board, the self-regulatory body with jurisdiction over financial services. The report "by a group of securities arbitration attorneys calls into question FINRA's ability to protect investors given alleged conflicts of interests on its board":
The report was issued . . . by the Public Investors Arbitration Bar Association, whose members represent investors in legal disputes with FINRA member firms. The group raises concerns about five of FINRA's 13 public governors and one recently departed governor who now sits on the Federal Reserve's Board of Governors.
FINRA's board is comprised of 24 members. Among them, 10 have open industry ties consistent with the nonprofit's public-private status as a self-regulator of the financial industry. Another 13 seats are designated to public members, intended to represent investors. The remaining seat is for FINRA's CEO.
Johnston Press Deploys a Poison Pill
A discredited U.S.-created management entrenchment provision is being used in the United Kingdom.
Johnston Press has thwarted an attempted boardroom coup by using a poison pill:
Christen Ager-Hanssen, the activist shareholder plotting to oust chairman Camilla Rhodes and the company's senior management, has been forced to delay a call for an Extraordinary General Meeting after advisers discovered the tripwire in bond documents.
This weekend Mr. Ager-Hanssen was in talks with lawyers at the City firm Mishcon de Reya on how to circumvent the mechanism, known as a "dead hand proxy put," in preparation for a new attack.
Johnston Press inserted the dead hand proxy put into its bondholder agreements when it last refinanced its £220m debt pile three years ago. Such terms can secure lower interest rates but can also trigger a default if shareholders step in to appoint new directors.
In the United States, the law firm of Fried, Frank, Harris, Shriver & Jacobson LLP says the following about these provisions:
Judicial concern about proxy puts in debt is based on their inherent potential entrenchment effect, because a triggering of the put could make a change in control of the board more costly – as the debt (and, through cross-acceleration provisions, possibly all of the company's debt) could be required to be refinanced if the put were triggered. Proxy puts with a dead hand feature are more inherently entrenching than non-dead hand proxy puts as they disable a board from approving a dissident slate to avoid the put being triggered.
Update on Uber
Uber seems to be running through a top 10 list of governance problems. The latest comes from a September 30, 2017 New York Times story highlighting a new ploy from founder and ousted CEO Travis Kalanick to regain power in the boardroom. Mr. Kalanick is still a director and, more importantly, he still wields disproportionate voting power. The Times reports that the board retained Goldman Sachs to develop a plan to "shift the power on Uber's board by reducing Mr. Kalanick's voting clout, expanding Mr. Khosrowshahi's powers and imposing a 2019 deadline on the company to go public." Before that plan could be voted on, Kalanick used his voting power to add two new directors to the board, which went from eight members to 10. "That has now plunged Uber into another period of uncertainty and a corporate governance crisis, at a time when the company had been trying to move beyond its controversial past with a new chief executive on board."
Equifax Hack
The leak of millions of personal details, including social security numbers, is an unprecedented threat to the financial system, and the investigation into its causes and impact is just beginning. Boardroom Resources has a good initial take in "The Equifax Hack: More Questions Than Answers About the Board." On paper, it looks good: "[M]ost of the prudent governance, risk, and organizational boxes are checked." But initial reports raise the most serious concerns. Is it possible that top executives, including the CFO, sold stock prior to the public announcement of the breach? That the executive in charge was not a specialist? And who was responsible for the bumbled follow-up that required customers to waive rights to sue in order to find out whether their information was at risk and sign up for an Equifax protection service in order to get the promised one year of coverage?
Fighting Corporate-Led "Reform" to Reduce Shareholder Proposals
James McRitchie takes apart the Chamber of Commerce's "fake news" advocacy of reducing the right of shareholders to file non-binding resolutions, a right that already excludes "ordinary business." It is a must-read.
Read More Firm News