PDF
Corporate Governance Roundup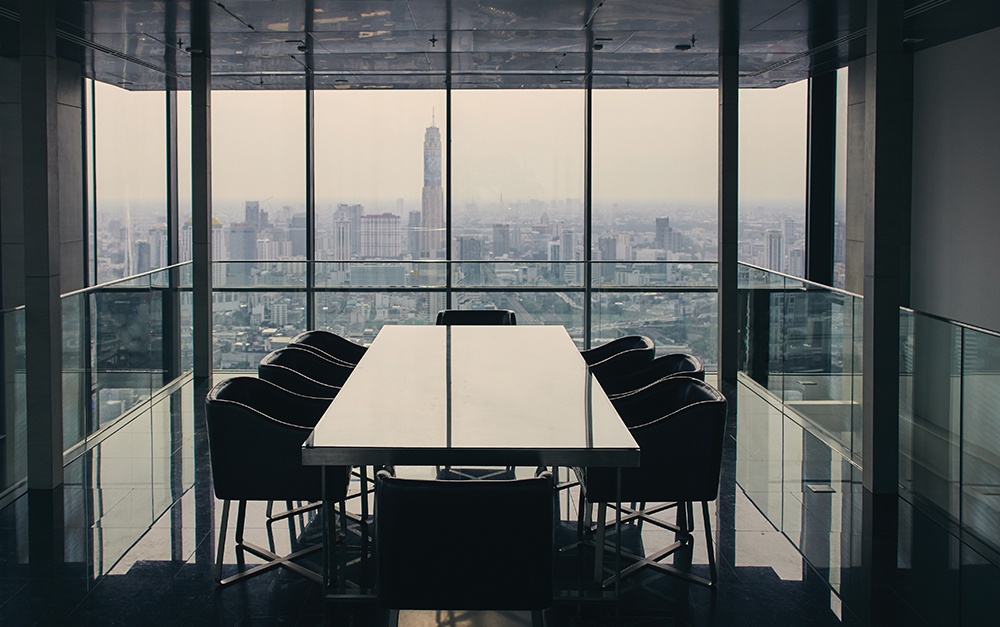 March 16, 2020
Shareholder Votes at the Apple Annual Meeting:
An Apple Inc. shareholder proposal critical of the company's app removals in China received a 40.6% vote in favor. A "proxy access" proposal got just over 30%. A first-time proposal to tie executive compensation to environmental sustainability metrics got more than 12%.
Big Funds Fail to Support Disclosure of Political Contributions
This year's PWC survey of corporate directors has some striking findings:
49% of the directors surveyed believe at least one of their fellow board members should not be serving.
More boards are doing self-assessments but many boards are focusing on some of the easier things to change, such as adding more expertise to the board or changing up committees, and avoiding the more difficult topics, like counseling an underperforming director or not re-nominating someone. Only 15% counseled underperforming directors or refused to re-nominate them.
43% of directors say it is difficult to voice a dissenting view on at least one topic.
More than half (56%) of directors say investors are giving too much time and focus to ESG–nearly twice the percentage saying the same in 2018.
Despite the benefits, director support for board diversity is falling. Only 38% of directors say that gender diversity is very important to their boards, down from 46% in 2018 – and the lowest level since 2014. Similar to ESG, directors seem to be tired of the issue – 63% of directors say investors devote too much attention to board gender diversity, up from 35% last year.
The Saga of WeWork Continues
The office space company WeWork (now known as We) tried to go public at a valuation resoundingly rejected by the market because it was not supported by the overly optimistic valuation numbers and because of the outrageous self-dealing of WeWork's co-founder and CEO, Adam Neumann, and the fact that he wanted his stock to have twenty times the voting power of the stock sold to public shareholders. With the valuation drastically reduced, the board, including major investor SoftBank's Masayoshi Son, pushed out Neumann with a $1.7 billion departure package, including $187 million for consulting.
WeWork wanted to be seen as a gig economy disrupter like Airbnb, eBay, or Uber. But its IPO was one stumble after another. First, the original offering documents were criticized for wildly optimistic valuations. Business Insider called the $47/share offering price "stratospheric." But just as important, the governance provisions were outrageous. Not only was Neumann going to maintain control by 20-to-1 super-voting shares, but should he die or be unable to continue as CEO, his wife would determine who would succeed him. Furthermore, there were rampant conflicts of interest. Neumann owned four buildings that leased space to the company, and he personally owned the trademark to the "We" name, which he was leasing to the company.
Business Insider wrote:
A steady stream of rapid-fire headlines detailed Neumann's self-dealing, mismanagement, and bizarre behavior. Within 33 days the offering was scuttled, WeWork's valuation plummeted 70% or more, and Neumann, who believed he would become the world's first trillionaire, was ousted as CEO. What was supposed to be Neumann's coronation as a visionary became one of the most catastrophically bungled attempted debuts in business history.
The offering price kept dropping and the governance conflicts kept getting cleaned up, but there was no way, given Neumann's control, for the board to remove him. After a series of leaks to the press about their loss of confidence, he resigned as CEO, but remains on as Chairman, with no clear statement about what that means in terms of his ongoing involvement with the company.
If anything good has come from the disastrous WeWork IPO controversy that has been raging since its S-1 filing in mid-August and ended yesterday with co-founder and CEO Adam Neumann stepping down, it is this: the investing public looked closely at serious corporate governance lapses – not just the company's financials – and deemed them too big a risk to invest at lofty private valuations.
The offering document brashly stated, "We are a community company committed to maximum global impact. Our mission is to elevate the world's consciousness." If they did, it was not the way they intended.
Exposé of TurboTax Lobbying to Thwart Free Tax Filing
ProPublica published a stunning exposé of the "sophisticated, sometimes covert war to prevent the government" from making tax filing simple and free to most Americans.

Proxy Access Up 10,000% in Five Years
New York City Comptroller Scott Stringer has made remarkable progress on one of his top priorities: proxy access. It has been adopted by 71% of S&P 500 firms, in significant part due to Stringer's initiatives on behalf of the city's pension funds.
CII Asks Delaware for Limits on Multi-Class Voting Stock
The Council of Institutional Investors wrote to the Delaware State Bar Association urging limits to a one-share, one-vote standard.
CII members approved a policy in 2016 suggesting that while companies should go public with one-share, one-vote, those that choose to IPO with a multi-class voting structure should sunset those structures "over a reasonably limited period." In recognition, both of evolving market practice and academic research suggesting that multi-class structures become problematic five to nine years after IPO, we request that Delaware require a sunset of seven years or less.
As a further compromise, we suggest that the Council consider permitting (but not requiring) a mechanism to allow shareholders, with approval by each class voting separately on a one-share, one-vote basis, to extend the multi-class structure by terms of seven years or less. This accommodation provides an appropriate accountability moment. It also offers shareholders an opportunity to reassess any potential advantages of continued control by holders of super-voting shares for a reasonable period going forward. While such an extension mechanism has not been deemed necessary by the companies that have gone public with multi-class sunsets since 2004, we believe it should satisfy market participants who believe there should be a choice, without saddling markets with perpetual or long-lasting multi-class structures with negative repercussions years into the future.
Results of the 2019 ISS Survey on Investor Priorities
Board Gender Diversity: Majorities of both investors (61%) and non-investors (55%) agreed with the view that board gender diversity is an essential attribute of effective board governance regardless of the company or its market. Approximately 27% of investors tended to favor a market-by-market approach to reviewing board gender diversity, while 24% of non-investors tended to favor an analysis conducted at the company level.
Director Overboarding: Investors and non-investors diverged on the question of measurement of director overboarding. A plurality of investor respondents (42%) indicated four public-company boards as the appropriate maximum limit for non-executive directors. A plurality of investor respondents (45%) also responded that two total board seats is an appropriate maximum limit for CEOs (i.e., the CEO's "home" board plus one other board). A plurality of non-investors responded that a general board seat limit should not be applied to either non-executives (39%) or CEOs (36%), and that each board should consider what is appropriate and act accordingly.
Board Chair Independence: Concerning the U.S. market, survey participants were asked to identify factors that suggest the need for an independent chair in the context of a shareholder proposal. Investor respondents cited poor responsiveness to shareholder concerns as the most commonly chosen factor that strongly suggested the need for an independent board chair. Additional factors included governance practices that weaken or reduce board accountability to shareholders (such as a classified board, plurality vote standard, lack of ability to call special meetings, and lack of a proxy access right). Concerning European markets, 62% of investors supported the policy position of a potential vote against the election of a non-independent chair solely based on the principle that the board chair should be independent. Most investor and non-investor respondents, 89% and 70%, respectively, indicated that they would apply the same approach in European markets where companies are more likely to combine the roles of CEO and Chair as in markets where separating the roles is the norm.
Climate Change Risk Oversight: 60% of investor respondents supported the idea that all companies should be assessing and disclosing climate-related risks and taking actions to mitigate such risks where possible, while 35% of investor respondents indicated that climate disclosure and action may depend on company-specific factors, including the business model, industry, and location of operations. Only 5% of investors indicated that the possible risks related to climate change are too uncertain to incorporate into a company-specific risk assessment model.
Read More Firm News