PDF
Climate Change News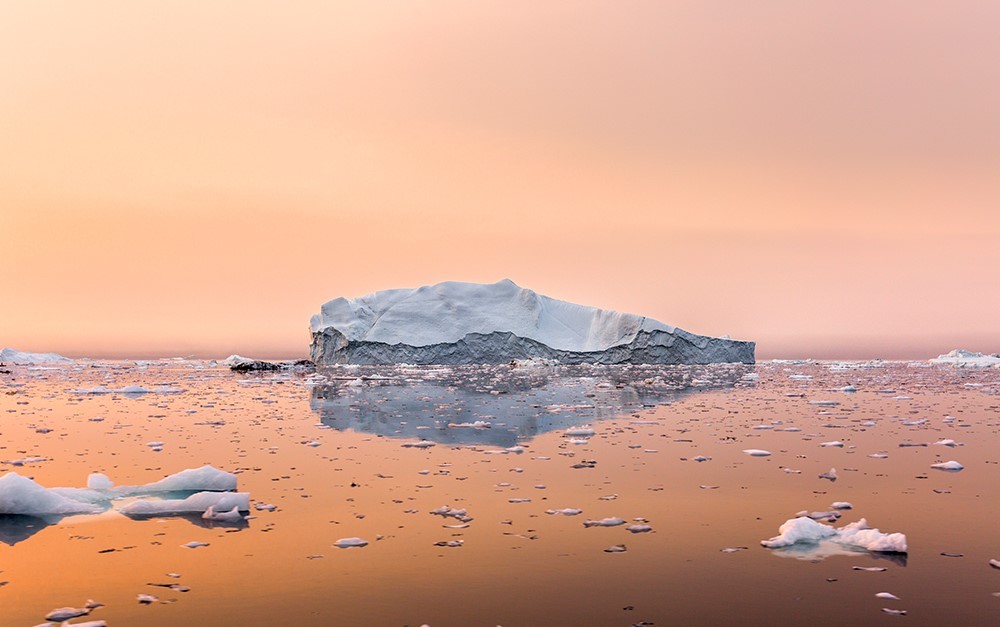 April 20, 2018
Chicago Treasurer Pledges to Use the City's $8B Portfolio to Promote Sustainability
Chicago Treasurer Kurt Summers announced plans to use the city's $8 billion portfolio to help fight climate change and promote social progress. Summers is proposing to overhaul the city's investment strategy to ensure taxpayer dollars are directed to financially sound companies that make it a priority to protect the environment, encourage gender and racial diversity, uphold labor standards and operate ethically. He wants the portfolio to be carbon-neutral by 2020. The proposed changes would be rolled into the municipal code under an ordinance introduced by Alderman John Arena who last year persuaded 38 other members of City Council to sign a nonbinding resolution calling on Chicago to divest from oil and gas companies. Summers wants to make a company's record on water usage, labor rights and diversity as important as creditworthiness when deciding how to invest its $8 billion operating budget.
Key Metrics Assessment of Climate Change Governance and Political Influence Spending in the Energy and Utility Sectors
A new report on 21 energy and utility companies from the non-profit 50/50 Climate Project finds:
Negligible board oversight of climate risk: 20 of the 21 companies do not mention climate change considerations in their corporate governance documents as a board obligation; Occidental Petroleum is the only firm to do so. 14 mention general environmental oversight, but six say nothing.
Paucity of climate expertise on boards: Just two directors out of 245 who serve on these boards have expertise relevant to dealing with the business implications of climate change; at ConocoPhillips and ExxonMobil. Seven companies have board members with some environmental background; the rest of the companies do not.
$673 million spent on influence: This report unveils, for the first time, a total political activity footprint for these 21 energy and utility companies over the last three election cycles, on lobbying and election spending.
Myriad ways to spend: Including newly available state lobbying data, the report delineates the many ways companies spend shareholder dollars to influence elections and public policy:
$524.3 million – Lobbying (three-quarters of it at the federal level)
$51.2 million – State ballot measures
$25.8 million – "527" political committees
$20.9 million – Candidates for state office
$14.4 million – Political party committees
$11.2 million – Super PACs
Corporate-sponsored political action committees, using executives' money and directed by executives, also spent $28.1 million on candidates for political office. These PACs transferred an additional $7.3 million to other PACs.
Over $50 million to block clean energy in 7 states: In addition to spending to prevent climate action at the federal level, companies covered in this report spent heavily to prevent states from enacting clean energy standards, improve energy efficiency, and close fossil fuel tax loopholes. States affected include Alaska, California, Florida, Michigan, Ohio, Oregon and Washington.
Limited board oversight of lobbying activity: Only half the 21 companies mention any board oversight of lobbying, although three-quarters discuss election spending. Oversight for these companies is more robust than in the S&P 500 as a whole, yet highlights the widespread reluctance by any companies to be more transparent about their efforts to influence public policy.
Lots of lobbying, little disclosure: Using corporate treasury money, all firms lobby and all but Kinder Morgan spend on elections. However, only six voluntarily report lobbying expenditures. Disclosure laws mean independent data are missing for more than half the states – even though environmental policy is heavily defined at the state level, and profoundly affects the landscape for companies and their investors.
Dark dollars block climate action: The report explores behind-the-scenes spending by the 21 companies to influence climate policy, largely in ways not reported to investors. The "known unknowns" are many but four companies clearly say one thing and spend money to do the opposite: Duke Energy, DTE Energy, Devon Energy and Southern. Some, such as Chevron and ExxonMobil, make no effort to hide their opposition to public policy to combat climate change. The report compares companies' public statements and their association with non-profit groups that legally can obscure their donors while working against climate-friendly policies.
Green Bonds on the Rise
The governance focus on sustainability is usually on disclosure, strategy, and board competence, but it is time to pay attention to debt instruments as well. Global green bond issuance passed $100 billion for the first time, up 68 percent from 2016, research by Bloomberg New Energy Finance shows.
The market was mainly driven by new corporate debt issuance. Companies from a range of sectors sold green bonds to fund corporate sustainability measures, including development of renewable energy and energy efficiency measures.
NOTE: Focus on disclosure, strategy, political contributions, and board competence relating to climate change continues. ValueEdge Advisors Vice Chair Nell Minow co-authored an article in the American Bar Association's International Environmental Law Committee Newsletter with 50/50 Climate Project Executive Director Edward Kamonjoh about "climate-competent directors." The publication also includes an article by George Dallas on the governance challenges of climate change and an article by the issue's editor, Linda Lowson, called FSB Guidance on Climate-Related Financial Reporting: Regulatory and Market Responses.
NOTE also: Climate change concerns, traditionally considered progressive or Democratic issues, are increasingly being raised by political conservatives. And Walden Asset Management has called on portfolio companies to oppose the Chamber of Commerce in its effort to roll back EPA rules.
ExxonMobil Breaks with ALEC on Climate Change
ExxonMobil Corp. opposed an American Legislative Exchange Council (ALEC) proposal that would push the Trump administration to rescind a federal finding that greenhouse gases are harmful. The Hill reports:
"As has been previously communicated to ALEC, we are concerned by the language of the resolution, especially relating to climate science, and do not support the resolution," Kenneth Freeman, ExxonMobil's manager of United States government relations, wrote in the Monday letter to ALEC's energy, environment and agriculture task force.
"ExxonMobil will continue to oppose the resolution and will vote against it should it come before the taskforce or the board."
ExxonMobil's public dissent is part of a broader rift that the climate resolution is exposing within ALEC, a group funded by organizations like Koch Industries Inc. and coal miner Peabody Energy Corp., which pushes conservative policies in the state and federal governments.
Vanguard Seeks Better Disclosure on Climate Change
On August 14, 2017, Ross Kerber reported on Reuters that:
Vanguard Group on Monday said it has urged companies to disclose how climate change could affect their business and asset valuations, reflecting how the environment has become a priority for the investment industry.
Under pressure from investors, Vanguard and other fund companies have pushed to pass several high-profile shareholder resolutions on climate risk at big energy firms like Exxon Mobil Corp and Occidental Petroleum Corp during the spring proxy season.
* * *
Vanguard, the biggest U.S. mutual fund firm by assets, had not supported climate activists on similar measures. But Glenn Booraem, Vanguard's investment stewardship officer, said in a telephone interview on Monday the issue as well as shareholder proposals have evolved.
"Our support for these proposals is not a matter of ideology, it's a matter of economics," he said. "To the extent there are significant risks to a company's long-term value proposition, we want to make sure there is long-term disclosure of those risks to the market."
Read More Firm News