PDF
COVID-19 and Corporate Governance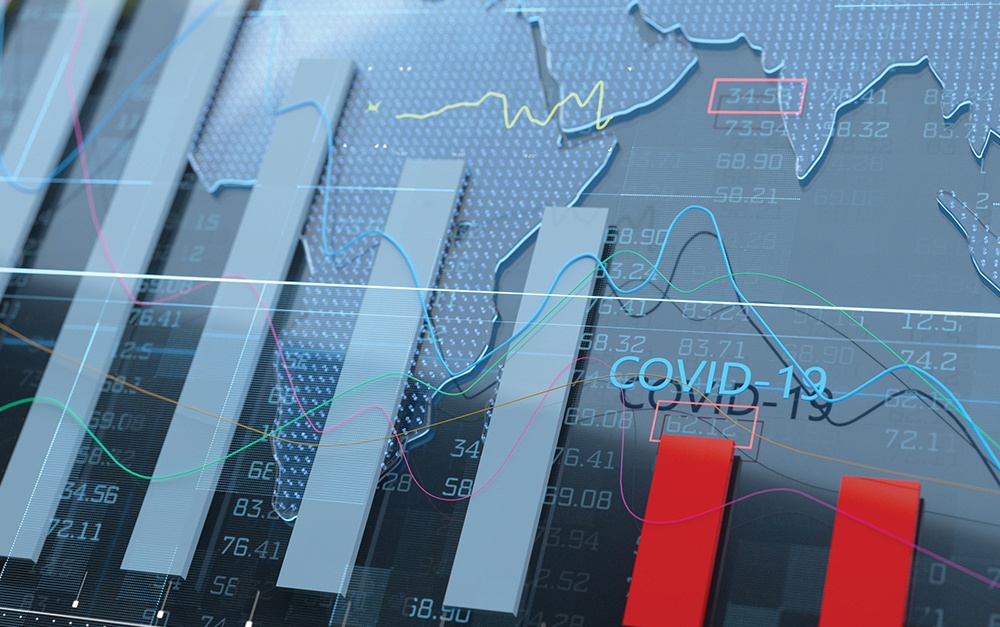 October 15, 2020
Increasingly, investors are calling for "back to better" instead of "back to normal" from corporations struggling with the impact of the pandemic. Barclays summarized the acceleration and standardization of ESG (Environmental, Social and Governance) investing and operations due to the impact of COVID-19. Barclays analysts noted that COVID-19 could serve to:
Highlight those companies committed to high ESG standards
Accelerate sustainability trends like remote schooling and reduced travel
Encourage governments to "green" the recovery – e.g. ESG-contingent bailouts
Two-thirds of World Economic Forum members at Davos 2020 said they were ready to embrace the ESG reporting initiative to increase standardization.
More focus will be on carbon reduction in supply chain. The S in ESG – social factors – more prominently factored into risk calculations.
Nicholas Benes, of The Board Director Training Institute of Japan, proposes post-COVID-19 changes in incentive compensation for investors as well as directors and executives:
As a thought exercise, let's put aside the problems posed by path-dependency for now, and imagine that corporate statutes were changed in the following manner:
A levy of 0.20% will [be] withheld from the amount of all purchases, sales or issuances of stock, of any form.
Each director or senior executive must invest 50% of his or her total compensation in a special subordinated class of the company's stock . . . and must continue to hold that stock for five years after leaving the firm. Similarly, all share-based executive compensation can only be based on this subordinated class of stock, with similar holding requirements.
The 0.20% [of] funds that are withheld go into an "externalization/bankruptcy trust fund" set up for that company, which are invested in Treasury bills. The more often the stock is issued or traded, the larger this fund will become. The more the company's shareholders enjoy the benefits of liquidity in the market, the larger the fund will become.
Each single share of stock is a unique digital "currency" that keeps track of all prior owners, and their trades of that share, using blockchain or any other system for recording each individual trade and its beneficial owner. . . .
Non-insider investors can sell the stock anytime they like, but for five years after selling, each stands to potentially "lose" a certain percent (or all) of the total amounts they have "paid" into the fund, in the event of bankruptcy. Those funds will be available to creditors and victorious lawsuit claimants in the event of bankruptcy or liquidation of the company. The escrow interests would not be transferable other than in exceptional circumstances.
The exact percent subject to potential loss depends formulaically on how long during the prior five years each investor held the stock, which is to say, the approximate time span during which they could have voted or engaged with management differently. . . . [T]o prevent "gaming" of the system, in this calculation all stock will be presumed to have been held for at least one year.
If there is no bankruptcy in five years, each investor will receive back its 0.20% amount(s), plus interest. Non-insider shareholders can also vote to use the portions that they themselves have paid into the fund for settlements that are needed to avoid bankruptcy. In the case when non-insider shareholders vote to liquidate the company, if there are funds left over after paying creditors, shareholders will receive the remaining portions of the funds in escrow, depending on their percent allocation and share class. However, the entire portion withheld from directors and executives will [be] tapped first . . . .
NOTE: The SEC's COVID-19 focus seems to be on short-term regulatory relief rather than future risk management, and the relief is more directed at issuers than investors.
Senate Majority Leader Mitch McConnell recently announced that Senate Republicans' top COVID-19 response priority is sweeping corporate immunity legislation that would make it nearly impossible to sue corporations for COVID-19-related legal claims by workers, consumers, or patients. Corporate immunity could give employers a free pass to flout worker safety laws, recklessly expose consumers to the virus, or ignore Centers for Disease Control and Prevention guidance on stopping the spread of the coronavirus. On top of that, corporate special interests are also lobbying to get legal immunity from a wide range of critical worker protections, from minimum wage to disability rights laws.
What Investors Will Look for in the Response to COVID-19:
The primary job of the board is to manage risk. All of their tasks, including overseeing compliance, audit, CEO selection, succession, and incentive compensation, cyber-security, and strategy, are about minimizing risk through prevention, quick and supple response, and resilience. COVID-19 will be a significant measuring stick. According to Bloomberg Law:
For their part, corporations will face their own pressures. While they will likely claim that [it] was impossible to predict the pandemic, that will not stop their leadership from being judged according to their response to it. They will likely be scrutinized, not only by outside investors, but also by lawmakers who have placed strict requirements on corporations that are seeking government assistance during the crisis.
Continued Concerns About Revamping Incentive Pay to Minimize the Impact of COVID-19:
Incentive compensation has credibility only if there is a downside as well as an upside. And that has to be based on the performance of the particular individual and the particular company, not the stock market or the economy as a whole. We are concerned by efforts to mitigate the impact of overall economic disruption from COVID-19. ValueEdge Advisors Vice Chair Nell Minow was quoted in an article about justifying CEO pay in a post-COVID-19 economy:
"The proxies we are looking now at seem like a message from a time capsule. They don't seem to have a lot of relevance," says Nell Minow, vice chair of ValueEdge . . . .
She's focused on potentially "big grants and option awards when the market is low" as part of 2020 compensation packages. Companies can make the grants periodically during the year. Gains realized later are often attributable to the overall market, not the performance of the individual company, she says.
Minow thinks options should be indexed, so executives only benefit if a company's share price outperforms its peer group or the overall market. . . .
Shareholders don't get to make up their losses with new grants, she notes.
A lot of energy and creativity is going into figuring out how to make sure COVID-19 and Corporate Governance executives do not lose their bonuses because of COVID-19 economic uncertainty. Incentive compensation is supposed to align the interests of executives with shareholders. If shareholders do not get bailed out, executives should not either.
We've already seen the term "smoothing" used. And now this from the Compensation in Context newsletter issued by Veritas compensation consultants:
Decreases in stock prices of many public companies as a result of the COVID-19 pandemic have required them to issue more shares in order to provide the same intended value of equity compensation that they would have granted in the absence of such price declines. As a result, many public companies face a potential shortfall in the number of shares that will be available under their equity compensation plans.
Public companies whose shares are listed on national stock exchanges are required to obtain shareholder approval prior to adopting equity compensation plans or increasing the number of shares available under equity plans. As a result, listed companies facing potential shortfalls in the number of available shares are considering various alternatives. Such alternatives include:
Increasing the amount of cash compensation to offset the reduced availability of equity
Granting equity awards that are payable in cash
Delaying annual equity awards until a later time in the hope that stock prices will have rebounded
Setting the number of shares subject to equity grants based on a trailing average stock price that includes a prior trading period when prices were higher
Granting equity awards outside the shareholder-approved equity compensation plan as "inducement grants" for newly hired employees.
Read More Firm News