PDF
Business Roundtable Statement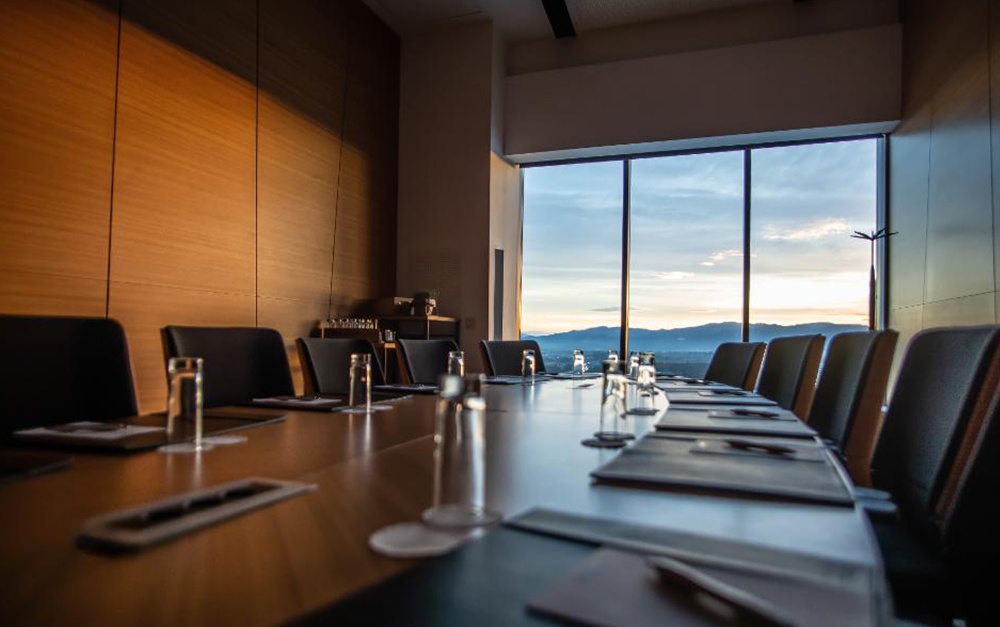 March 25, 2020
CEOs Make a Vague Commitment to a Vague "Stakeholder" Standard
In September, a statement from the Business Roundtable ("BRT") commits to stakeholder interests instead of making the primary purpose of a company shareholder value.

The last time the BRT was excited about stakeholders was during the era of hostile takeovers, and a feint to the interests of anyone other than shareholders was the best way to entrench management. It may also be an indicator that CEOs do not think stock-based metrics will support current levels of compensation in a likely recession and they want something less quantifiable. And they can only do buybacks so many times, so short-term manipulation options are narrowing.
As the law and basic economics make clear, stakeholder interests are already included within the obligation to shareholders; sustainable shareholder value requires commitment to employees, customers, suppliers, and the community. Long-term shareholders are increasingly committed to ESG investing. What will the CEO signatories to this statement have in mind? Everything will depend on how specifically and quantifiably they describe their stakeholder goals and especially how their compensation is tied to those goals. If pay is exclusively or primarily based on stock price, this statement is just an attempt at distraction. Investors should insist on more specifics and more clarity.
Here is the statement:
Americans deserve an economy that allows each person to succeed through hard work and creativity and to lead a life of meaning and dignity. We believe the free-market system is the best means of generating good jobs, a strong and sustainable economy, innovation, a healthy environment and economic opportunity for all.
Businesses play a vital role in the economy by creating jobs, fostering innovation and providing essential goods and services. Businesses make and sell consumer products; manufacture equipment and vehicles; support the national defense; grow and produce food; provide health care; generate and deliver energy; and offer financial, communications and other services that underpin economic growth.
While each of our individual companies serves its own corporate purpose, we share a fundamental commitment to all of our stakeholders. We commit to:
Delivering value to our customers. We will further the tradition of American companies leading the way in meeting or exceeding customer expectations.
Investing in our employees. This starts with compensating them fairly and providing important benefits. It also includes supporting them through training and education that help develop new skills for a rapidly changing world. We foster diversity and inclusion, dignity and respect.
Dealing fairly and ethically with our suppliers. We are dedicated to serving as good partners to the other companies, large and small, that help us meet our missions.
Supporting the communities in which we work. We respect the people in our communities and protect the environment by embracing sustainable practices across our businesses.
Generating long-term value for shareholders, who provide the capital that allows companies to invest, grow and innovate. We are committed to transparency and effective engagement with shareholders.
Each of our stakeholders is essential. We commit to deliver value to all of them, for the future success of our companies, our communities and our country.
Some reactions:
CFO reports that the Council of Institutional Investors has concerns:
[T]he Council of Institutional Investors (CII) expressed concern about the Business Roundtable's (BRT) statement, saying that in its opinion the statement "undercuts notions of managerial accountability to shareholders."
"CII has a productive relationship with BRT that has included discussion on corporate 'stakeholder' obligations, but we respectfully disagree with the statement issued by the BRT earlier today," the CII said in a news release. "The BRT statement suggests corporate obligations to a variety of stakeholders, placing shareholders last, and referencing shareholders simply as providers of capital rather than as owners."
According to CII, it "believes boards and managers need to sustain a focus on long-term shareholder value. To achieve long-term shareholder value, it is critical to respect stakeholders, but also to have clear accountability to company owners."
Jay Coen Gilbert, Andrew Kassoy, and Bart Houlahan, founders of the B Corporation movement wrote in Fast Company:
Ensuring that our capitalist system is designed to create a shared and durable prosperity for all requires this culture shift. But it also requires corporations, and the investors who own them, to go beyond words and take action to upend the self-defeating doctrine of shareholder primacy. They can do this by making themselves legally accountable to create value for their workers, customers, suppliers, and communities – not just talk about it.
* * *
While it is appropriate to note, even celebrate, the Business Roundtable's announcement as a sign of an accelerating culture shift, it is important to recognize that the people who are demanding this shift are demanding action. People want to buy from, work for, and invest in companies that serve a higher purpose than maximizing profit at any cost to people, communities, and the natural world on which all life depends. People are demanding a new social contract between business and society in which business and the capital markets create long-term value for all stakeholders. People are demanding it, in part, because they've seen a credible alternative in the B Corp movement that is leading the transformation from 20th-century shareholder capitalism to 21st-century stakeholder capitalism.
Barry Ritholtz also calls on the CEOs to put their money where their mouth is, noting that their past policies have been contrary to the stakeholder model, and he has a long, very specific list of examples: "Scan the list of 181 signatories to the recent memo and it's a Who's Who of corporate behavior that has burdened and disadvantaged the very stakeholders they will now champion."
The Wall Street Journal editorial board isn't buying it. Holman Jenkins is sarcastic:
"There isn't much to object to, unless you are Rep. Alexandria Ocasio-Cortez."
Fortune has a collection of reader responses, like this one:
"Every CEO focuses extensively on the 'needs of society' . . . until they have a bad quarter."
The Chicago Tribune's editorial board makes a point similar to ours:
Companies need a path to profitability or they have no reason, or ability, to exist. Serving shareholders is shorthand for saying companies should avoid emotional or nostalgic decisions. In other words, sometimes a 100-year-old widget company needs to stop making widgets, or sell to a competitor, even if it hurts.
Yet companies also contribute social good. The private sector creates jobs, delivers paychecks and generates wealth for the many Americans who own stocks and mutual funds, either directly or via their pension or retirement accounts.
And, as [University of Chicago economist Milton] Friedman put it, the role of ethical companies is to engage in activities designed to increase profits. That phrase incentivizes CEOs to invest in employees and communities, and take other actions that could be described as socially responsible. Yet those actions also support the companies' profitability because they help retain employees, attract customers and develop markets.
From Karl W. Smith on Bloomberg:
It certainly sounds enlightened – and if Dimon's goal is merely to sound enlightened and thereby improve JP Morgan's image, then his move is a smart one. If, however, he genuinely means what he says, then his proposal is misguided. Its implementation will be at best wasteful and at worst harmful to investors, workers and society.
* * *
Asking corporate managers to focus more on improving society and less on making profits may sound like a good strategy. But it's a blueprint for ineffective and counterproductive public policy on the one hand, and blame-shifting and lack of accountability on the other. This is a truth Milton Friedman recognized nearly five decades ago – and one that all corporate stakeholders ignore today at their peril.
The Economist responded with a cover story on "what companies are for":
"Competition, not corporatism, is the answer to capitalism's problems."
In his daily CEO newsletter for Fortune, Alan Murray says that there are two reasons a broadened focus on stakeholders will not diminish corporate "dynanism":
But forgive me for saying it: this time is different. For one thing, the rapid pace of technological change and the onslaught of disruptive innovation have left most big companies anything but complacent. Yesterday, I wrote that UPS CEO David Abney is more concerned about start-ups then legacy competitors. That's a common refrain in today's business world, and is just one of many indications we are in a period of Schumpeterian creative destruction that is driving the best big companies to transform themselves faster than ever before in their histories. I've been doing this for four decades, and have never seen CEOs less complacent. The elephants feel like they have to dance, or else.
Second, the desire to solve social problems is itself driving dynamism. If you have any doubt about that, take a look at Fortune's Change the World list, published earlier this week. By applying their profit-making superpowers to some of the world's most stubborn problems, companies are driving real social change. It's been said that companies today are taking on unsolvable problems and solving them, while government is staring at solvable problems, and doing nothing. I'm surprised my friends at The Economist don't see that.
He expands on that theme in a longer article as well.
Public interest in corporate responsibility is unusually high: A July survey of 1,026 adults for Fortune by polling firm New Paradigm Strategy Group found that nearly three-quarters (72%) agree that public companies should be "mission driven" as well as focused on shareholders and customers. Today, as many Americans (64%) say that a company's "primary purpose" should include "making the world better" as say it should include "making money for shareholders."
But CEOs invariably say the constituency that's truly driving their newfound social activism is their employees. Younger workers expect even more from employers on this front. Though, according to the poll, fewer than half of Americans overall (46%) say that CEOs should take a stance on public issues, support for such action is overwhelming among those ages 25 to 44. Millennials, in particular, may be driving the change more than anyone – and, more important, they're choosing to work at companies that are driving change too. Among those ages 25 to 34 in the Fortune/NP Strategy poll, 80% say they want to work for "engaged companies."
Read More Firm News