PDF
Two Robbins Geller Partners Recognized as 2020 Florida Super Lawyers and Rising Stars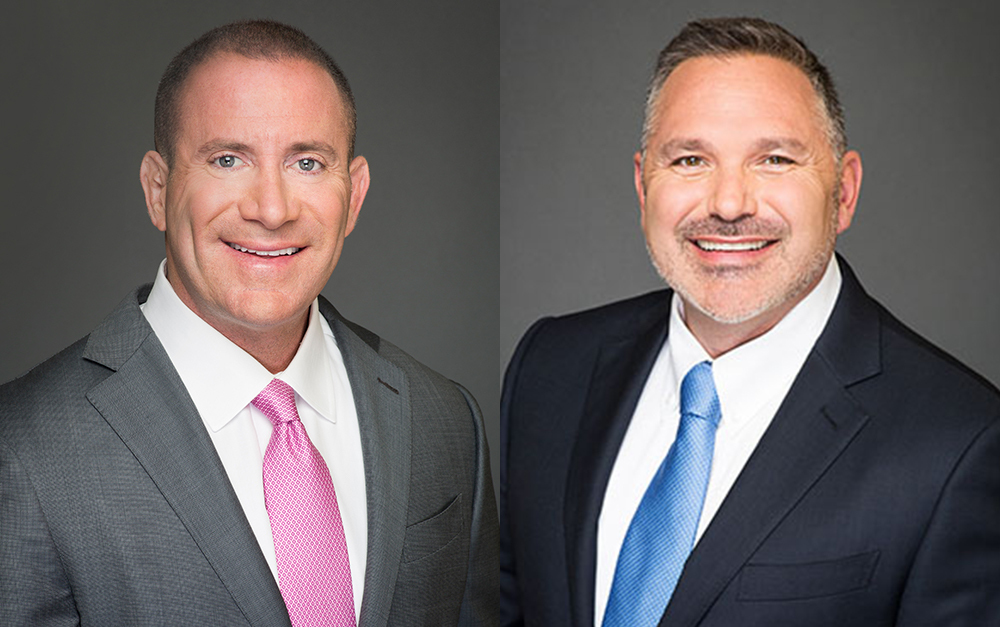 June 4, 2020
On June 4, 2020, Super Lawyers Magazine once again recognized Robbins Geller partners Paul Geller and Mark Dearman as Florida Super Lawyers.
This year marks the fourteenth consecutive year that Paul Geller has received the Super Lawyer honor. Rated AV by Martindale-Hubbell (the highest rating available), Paul has been appointed to leadership roles in many of the nation's largest class actions and multi-district litigations. For instance, he was selected to serve in a leadership position on behalf of consumers in the massive Volkswagen "Clean Diesel" emissions scandal, and he, along with the leadership team and government agencies, reached a settlement that yielded more than $17 billion, the largest consumer class action settlement in history. Paul currently serves in a leadership position on behalf of governmental entities and other plaintiffs in the sprawling litigation concerning the nationwide prescription opioid epidemic, which is comprised of more than 2,500 cases nationwide. In addition to being appointed to the Plaintiffs' Executive Committee, the judge also appointed him as one of the seven plaintiffs' attorneys to the national settlement committee tasked with negotiating a global settlement. Paul is also involved in a cutting edge privacy class action against Facebook. If a proposed settlement in that case is ultimately approved, it will be the largest privacy class action ever.
Partner Mark Dearman has been named a Florida Super Lawyer for seven consecutive years. Like Paul, Mark is rated AV by Martindale-Hubbell and is also currently leading the effort on behalf of cities and counties around the country in In re National Prescription Opiate Litig. Additionally, he was recently appointed to the Plaintiffs' Steering Committee in Zantac (Ranitidine) Products Liability Multi-District Litigation. As more than 200 lawsuits have been filed, the nationwide case alleges that the heartburn medication Zantac, and specifically its active ingredient ranitidine, breaks down to form a carcinogen known as N-Nitrosodimethylamine (NDMA). He was also appointed as the Chair of the Plaintiffs' Executive Committee in In re Apple Inc. Device Performance Litig. and was appointed to the Plaintiffs' Executive Committee in In re FieldTurf Artificial Turf Mktg. Practices Litig., which alleges that FieldTurf USA Inc. and its related companies sold defective synthetic turf for use in athletic fields.
Each year, only 5% of lawyers are honored as Super Lawyers. The annual selection is made through a multiphase selection process that includes a statewide survey of lawyers, independent research evaluation of candidates, and peer reviews within each practice area. The Super Lawyers lists are published nationwide in Super Lawyers Magazine and in leading city and regional magazines and newspapers across the country. For more information on methodology, visit Super Lawyers.
Read More Awards
January 28, 2021

December 18, 2020

December 11, 2020

December 7, 2020

December 1, 2020