PDF
Robbins Geller Partner Spencer Burkholz Named Plaintiff Attorney of the Year by Benchmark Litigation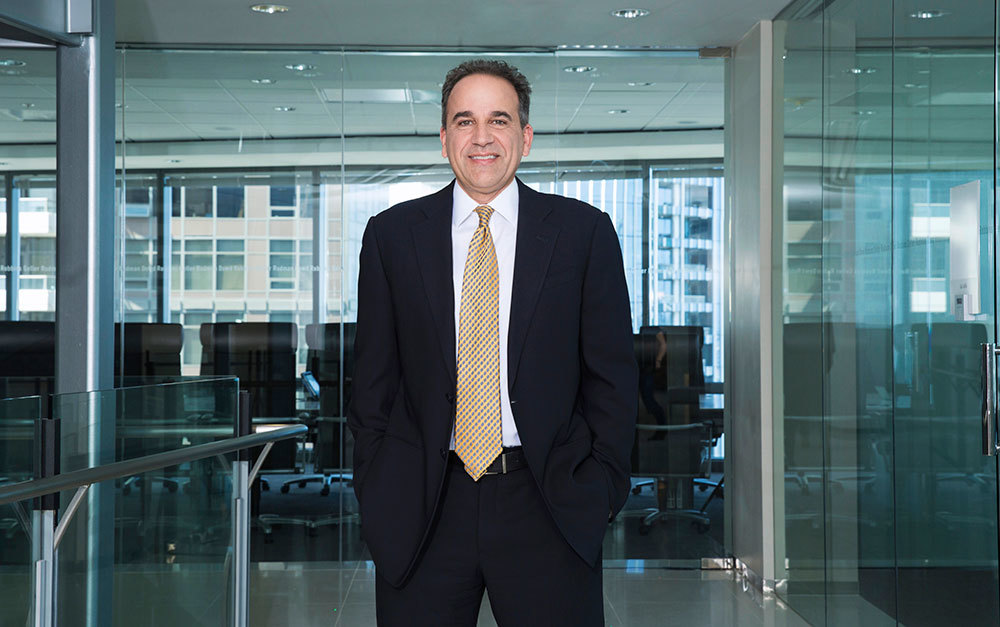 February 23, 2018
Benchmark Litigation selected Robbins Geller partner Spencer Burkholz as the 2018 Plaintiff Attorney of the Year at the annual awards ceremony held last week at the Pierre Hotel in New York. The attendees included nearly 100 private practice firm representatives from all around the country. Burkholz, one of five other shortlisted nominees, was chosen as a finalist "based upon research conducted between March and November 2017" and his 21 years of experience prosecuting high-profile securities class actions that have resulted in record-breaking recoveries for investors.
Burkholz was one of the lead trial attorneys in Jaffe v. Household International, a securities class action that obtained a record-breaking $1.575 billion settlement after 14 years of litigation, including a six-week jury trial in 2009 that resulted in a verdict for plaintiffs. The recovery is the largest ever following a securities fraud class action trial, the largest securities fraud settlement in the Seventh Circuit and the seventh-largest settlement ever in a post-PSLRA securities fraud case. Burkholz's other notable cases include Enron, the largest securities class action recovery ($7.2 billion); WorldCom, the largest opt-out (non-class) recovery ($657 million); and Countrywide ($500 million), the largest RMBS purchaser class action recovery, to name a few.
This honor comes on the heels of many others for Burkholz, including being additionally named a Local Litigation Star and a Top Trial Lawyer by Benchmark Litigation, a Top Plaintiff Lawyer by the Daily Journal and a Recommended Lawyer by The Legal 500. He has also been named a Super Lawyer by Super Lawyers Magazine, a Best Lawyer in America by Best Lawyers®, and has been recognized as a Top Lawyer in San Diego by San Diego Magazine every year since 2013.
Read More Awards
January 28, 2021

December 18, 2020

December 11, 2020

December 7, 2020

December 1, 2020