PDF
Five Robbins Geller Attorneys Named 2019 Florida Super Lawyers and Rising Stars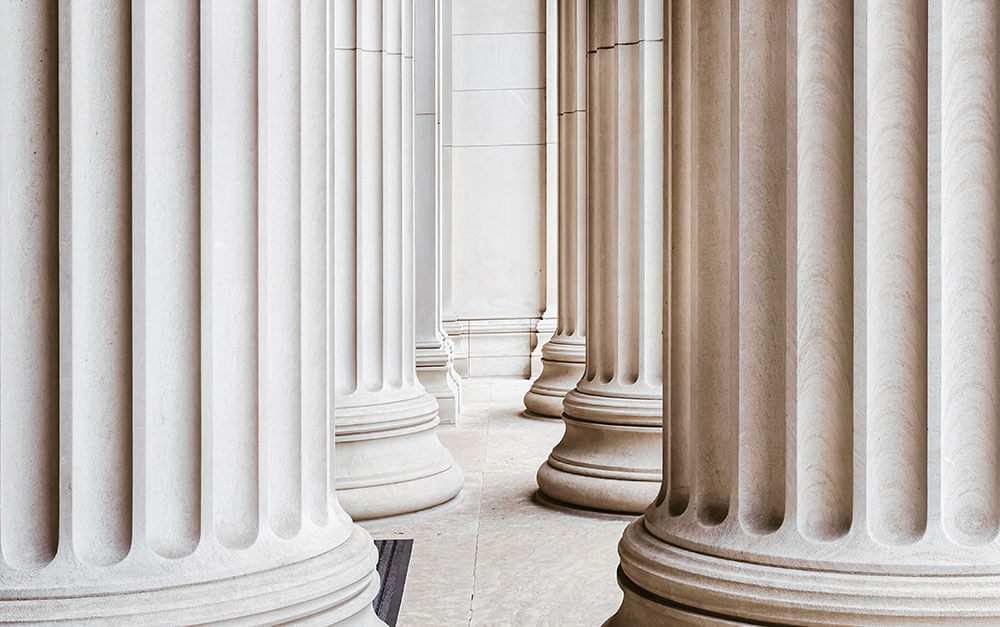 May 30, 2019
On May 30, 2019, Super Lawyers Magazine once again recognized several Robbins Geller partners as Florida Super Lawyers and Rising Stars. Partners Paul Geller and Mark Dearman were again selected as Florida Super Lawyers, while partners Elizabeth Shonson and Christopher Gold were named Rising Stars. Additionally, associate Constantine Economides was also named a Rising Star.
This year marks the thirteenth consecutive year that Paul Geller has received the Super Lawyer honor. Rated AV by Martindale-Hubbell (the highest rating available), Paul has served as lead or co-lead counsel in many of the nation's largest class actions. For instance, he was selected to serve in a leadership position on the Plaintiffs' Steering Committee on behalf of consumers in the massive Volkswagen "Clean Diesel" emissions scandal, and he, along with the committee and government agencies, reached a settlement that yielded more than $17 billion, the largest consumer class action settlement in history. Paul was also selected to serve in a leadership position on behalf of governmental entities and other plaintiffs in the sprawling litigation concerning the nationwide prescription opioid epidemic. In reporting on the selection of the lawyers to lead the case, The National Law Journal said that "[t]he team reads like a 'Who's Who' in mass torts."
Mark Dearman has been named a Florida Super Lawyer for six consecutive years. Like Paul, Mark is rated AV by Martindale-Hubbell and is also currently leading the effort on behalf of cities and counties around the country in In re National Prescription Opiate Litig. Additionally, Mark is serving as a lead counsel in the National Hockey League Players' Concussion Injury case, a consolidated class action lawsuit brought on behalf of several former NHL players alleging that the NHL engaged in a decades-long plan to conceal from the players the risks of concussions and developing serious brain diseases from playing hockey in the NHL. Most recently, Mark was appointed as the Chair of the Plaintiffs' Executive Committee in the Apple Inc. Device Performance case, which alleges that Apple Inc. misrepresented its iPhone devices and the nature of updates to its mobile operating system, pushing consumers to purchase new products.
As the fourth time that Elizabeth Shonson has been named a Florida Rising Star, she is recognized for litigating numerous securities fraud class actions nationwide and helping achieve significant recoveries for aggrieved investors in cases such as In re Massey Energy Co. Sec. Litig., which settled for $265 million, and Nieman v. Duke Energy Corp., which settled for $146.25 million.
This year marks the first time Christopher Gold has received the Rising Star recognition. In focusing on merger and acquisition, securities fraud, and consumer fraud litigation, Chris has worked on a number of notable cases, including Sony Gaming Networks & Customer Data Sec. Breach Litig., which settled for benefits valued at $15 million, and AuthenTec, Inc. S'holder Litig., which settled for $10 million (a new Florida record). Marking the fourth time he has been named a Rising Star, Constantine Economides focuses his practice on complex federal securities litigation and is currently part of the litigation teams for a variety of securities cases, including a multi-billion dollar securities fraud action against Valeant Pharmaceuticals International, Inc.
Each year, only 5% of lawyers are honored as Super Lawyers and no more than 2.5% of lawyers are honored as Rising Stars in each region. The annual selection is made through a multiphase selection process that includes a statewide survey of lawyers, independent research evaluation of candidates, and peer reviews within each practice area. The Super Lawyers lists are published nationwide in Super Lawyers Magazine and in leading city and regional magazines and newspapers across the country. For more information on methodology, visit Super Lawyers.
Read More Awards
December 18, 2020

December 11, 2020

December 7, 2020

December 1, 2020

November 30, 2020