PDF
Robbins Geller Partner Jim Barz Named a Super Lawyer and Associate Frank Richter Named a Rising Star for Illinois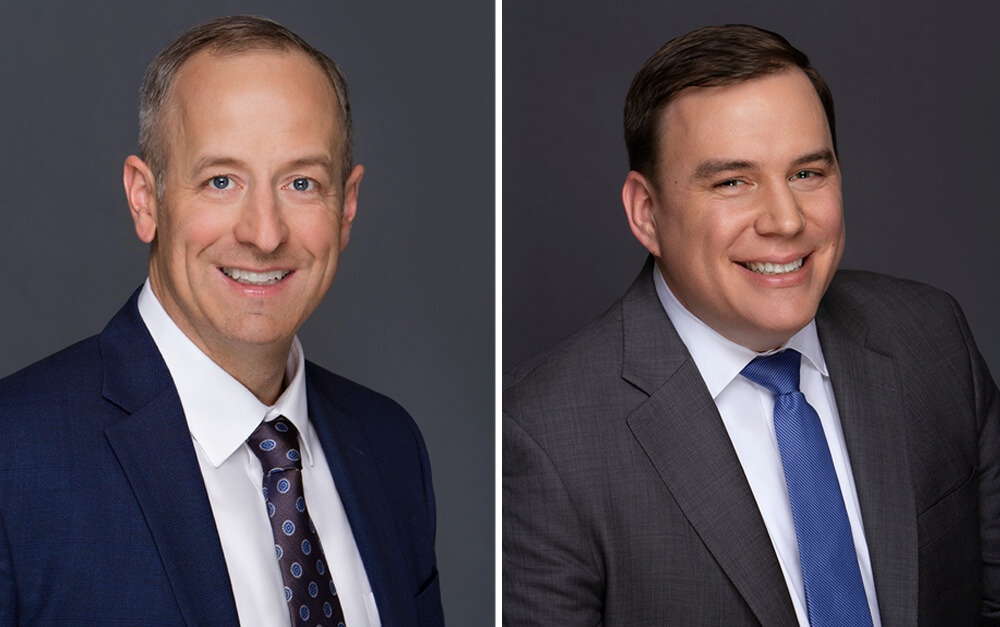 January 30, 2020
On January 29, 2020, Super Lawyers Magazine selected Robbins Geller partner Jim Barz as an Illinois Super Lawyer and associate Frank Richter as a Rising Star for Illinois. The publication recognizes attorneys who have distinguished themselves for their high degree of peer recognition and professional achievement in their legal practices. Each year, no more than 2.5% of lawyers are honored as Rising Stars in each region. Annual selection is made through a statewide survey of lawyers, independent research evaluation of candidates, and peer reviews within each practice area. For more information on Super Lawyers' methodology, visit their website.
Jim Barz, a former federal prosecutor and head of Robbins Geller's Chicago office, focuses on representing investors in securities fraud class actions and has been instrumental in achieving recoveries in several major securities cases, including HCA ($215 million, M.D. Tenn.); Motorola ($200 million, N.D. Ill.); Sprint ($131 million, D. Kan.); Psychiatric Solutions ($65 million, M.D. Tenn.); Dana Corp. ($64 million, N.D. Ohio); and Hospira ($60 million, N.D. Ill.). He has been lead or co-lead trial counsel in several of these cases, obtaining favorable settlements just days or weeks before trial and after obtaining denials of summary judgment. Jim also helped obtain a $30 million settlement on behalf of whistleblowers, resolving a False Claims Act case against skilled nursing home provider Signature Healthcare, LLC. Most recently, after four years of hard-fought litigation, Jim and a team of Robbins Geller attorneys obtained preliminary approval of a $1.2 billion settlement in In re Valeant Pharmaceuticals International, Inc. Sec. Litig., a case that Vanity Fair reported as "the corporate scandal of its era" that had raised "fundamental questions about the functioning of our healthcare system, the nature of modern markets, and the slippery slope of ethical rationalizations." Pending court approval, Valeant is the largest securities class action settlement against a pharmaceutical manufacturer and the ninth largest ever. This is the third consecutive year that Jim has been named a Super Lawyer.
This year marks the fourth consecutive year that Frank Richter has been named a Rising Star. Like Jim, Frank focuses on securities and class action litigation. He served on the litigation team for HCA, which resulted in a $215 million recovery for shareholders, the largest securities class action recovery ever in Tennessee. Frank has also achieved substantial recoveries in Sprint ($131 million, D. Kan.) and Dana Corp. ($64 million, N.D. Ohio). Most recently, along with Jim, Frank achieved preliminary approval of a $1.2 billion settlement in the Valeant case.
Read More Awards
January 28, 2021

December 18, 2020

December 11, 2020

December 7, 2020

December 1, 2020