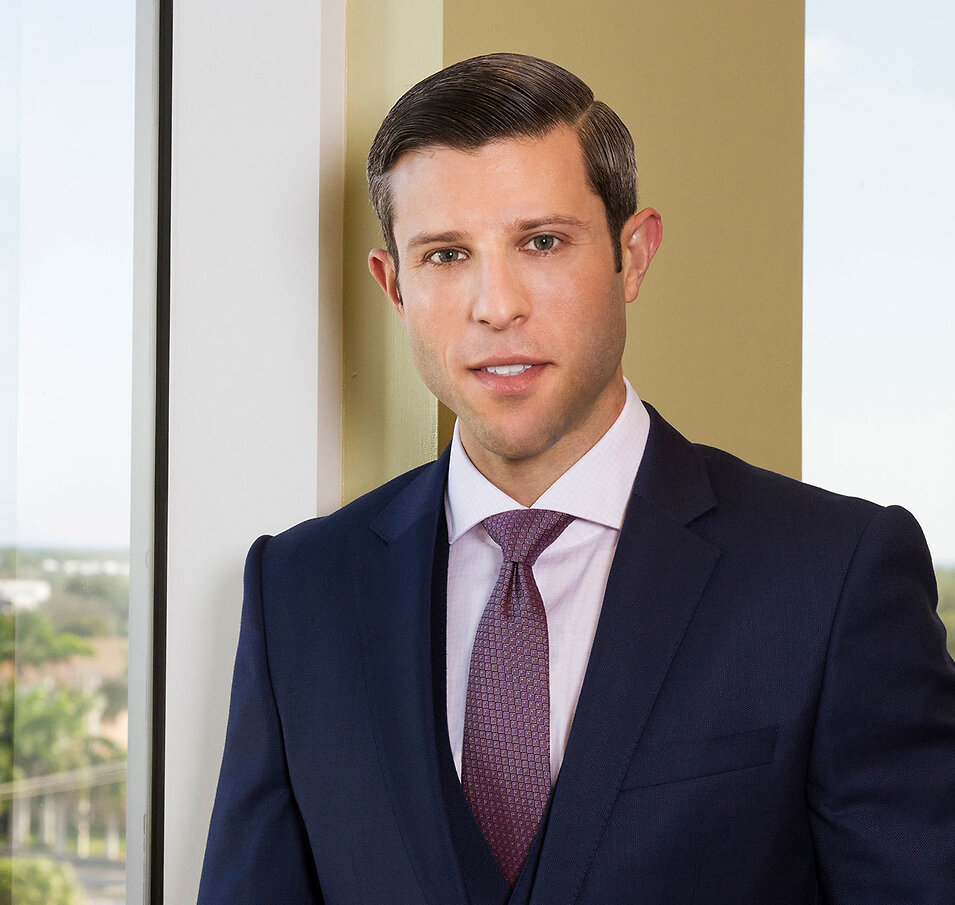 Jason H. Alperstein
Partner
Email
PDF
Working tirelessly to ensure the best possible outcome for my clients is the cornerstone of every case I litigate.
Overview
Jason Alperstein is a partner in Robbins Geller Rudman & Dowd LLP's Boca Raton office. His practice focuses on consumer fraud, securities fraud, mass torts, and data breach litigation.
Jason was an integral member of the team that litigated In re Volkswagen "Clean Diesel" Marketing, Sales Pracs., & Prods. Liab. Litig., No. 15-md-2672 (N.D. Cal.), prosecuting claims on behalf of almost 600,000 consumers who were duped into purchasing and leasing Volkswagen, Audi, and Porsche vehicles that were marketed as environmentally friendly, yet spewed toxic pollutants up to 40 times the legal limit permitted by the EPA. Working closely with Plaintiffs' Steering Committee ("PSC") member Paul J. Geller, Jason was involved in almost all aspects of the litigation. The PSC and government agencies ultimately reached a series of settlements on behalf of purchasers, lessees, and dealers that totaled well over $17 billion, the largest consumer automotive settlement in history.
Jason is actively involved in a number of other class actions and MDLs pending throughout the country, including: In re Yahoo! Inc. Customer Data Sec. Breach Litig., No. 16-md-02752 (N.D. Cal.), regarding the largest data breach in history; In re FieldTurf Artificial Turf Mktg. & Sales Pracs. Litig., No. 17-md-02779 (D.N.J.), concerning the sale of defective synthetic turf for use in athletic fields; In re Chrysler-Dodge-Jeep Ecodiesel Mktg., Sales Pracs. & Prods. Liab. Litig., No. 17-md-02777 (N.D. Cal.), pertaining to Fiat Chrysler's use of defeat devices to hide emission levels on its Jeep and Dodge "EcoDiesel" vehicles; Benkle v. Ford Motor Co., No. 16-cv-01569 (C.D. Cal.), involving defective electronic throttle body units in Ford vehicles; and Zimmerman v. The 3M Company, No. 17-cv-01062 (W.D. Mich.), relating to the dumping of toxic waste and polluting of groundwater in Kent County, Michigan.
Before joining Robbins Geller, Jason served on lead and co-lead litigation teams in nationwide and statewide class action lawsuits against dozens of the largest banking institutions in connection with the unlawful assessment of checking account overdraft fees. His efforts resulted in over $250 million in settlements for his clients and significant changes in the way banks charge overdraft fees to their customers. In addition, he led consumer class actions against product manufacturers for false and deceptive labeling, and some of the world's largest clothing retailers for their use of false and deceptive comparative pricing in their outlet stores.
Jason has also successfully represented institutional investors in securities fraud and derivative actions seeking damages related to the origination and servicing of residential mortgage-backed securities. Furthermore, he has substantial experience representing both plaintiffs and defendants in business litigation disputes involving trademark infringement, theft of trade secrets, fraudulent and negligent misrepresentation, breach of fiduciary duty, breach of contract, tortious interference, and commercial real estate litigation.
Jason has served as class counsel in several national class action lawsuits and his settlements have been featured in The Daily Business Review. He has been named to Benchmark Litigation's 40 & Under Hot List and has been recognized by Law360 as a Consumer Protection Rising Star. Additionally, Jason has been selected by Super Lawyers Magazine as a Florida Super Lawyer Rising Star in the Class Action & Mass Torts category for the past six years.
Jason is a native of South Florida and is the past Miami-Dade Area Chair of the Brown Alumni Schools Committee. He also is a founding member of the American Heart Association's PULSE, has been inducted into the Leadership Broward Foundation, and is a graduate of the National Outdoor Leadership School (NOLS). Prior to practicing law, Jason served as an intern for United States Senator Bob Graham in Washington, D.C., and as an intern for Wolf Blitzer Reports in the Washington, D.C. bureau of CNN.
Jason earned a dual Bachelor of Arts degree in Political Science and Sociology, with honors, from Brown University. While at Brown, he was a sprinter on the Varsity Track & Field team and served as an intern for Judge Gilbert V. Indeglia of the Superior Court of Rhode Island. Jason received a Juris Doctor degree, cum laude, from the University of Miami School of Law, where he was a member of the Business Law Review, and a Masters of Business Administration in Finance from the University of Miami School of Business, where he was a Graduate Assistant Scholar.
Awards
40 & Under Hot List,

Benchmark Litigation, 2017-2020
Rising Star, Super Lawyers Magazine, 2014-2019
Rising Star, Consumer Protection, Law360, 2017
Education
University of Miami School of Law, J.D., 2008, cum laude
University of Miami School of Business, M.B.A., 2008, Finance
Brown University, B.A., 2004, Political Science and Sociology, with Honors
Admissions
Florida
New York

United States District Courts for the Northern, Middle, and Southern Districts of Florida

United States District Courts for the Southern and Eastern Districts of New York

United States District Court for the Eastern District of Michigan

United States District Court for the Northern District of Illinois
Professional Affiliations
The Florida Bar, Business Law, and Trial Lawyers sections
New York State Bar Association, Commercial & Federal Litigation, and Trial Lawyers sections
American Bar Association
Broward County Bar Association
Dade County Bar Association