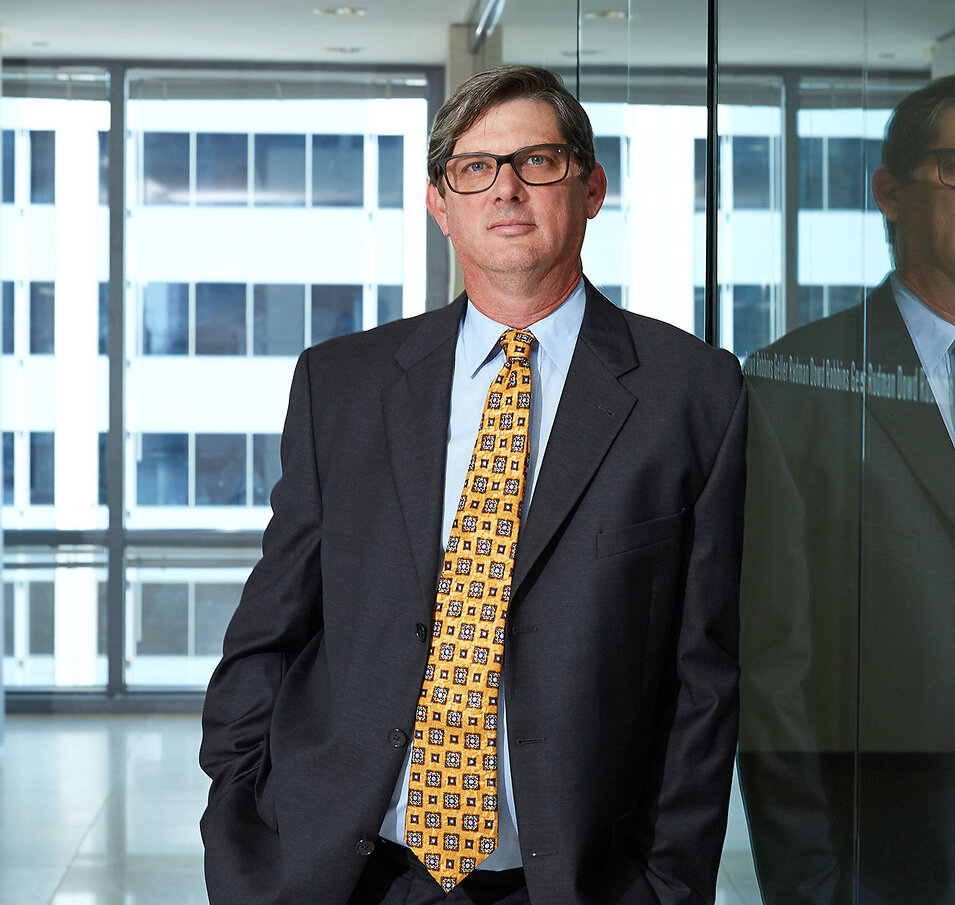 Frank J. Janecek, Jr.
Of Counsel
Email
PDF
Overview
Frank Janecek is Of Counsel in Robbins Geller Rudman & Dowd LLP's San Diego office. For 24 years, he has practiced in the areas of consumer/antitrust, Proposition 65, taxpayer, and tobacco litigation. Frank has participated as a panelist and a speaker in continuing legal education programs relating to California's Unfair Competition laws, public enforcement, tobacco litigation, and challenging unconstitutional taxation schemes.
Frank was co-lead counsel, as well as the court-appointed liaison counsel, in Wholesale Elec. Antitrust Cases I & II, JCCP Nos. 4204 & 4205, charging an antitrust conspiracy by wholesale electricity suppliers and traders of electricity in California's newly deregulated wholesale electricity market. In conjunction with the Governor of the State of California, the California State Attorney General, the California Public Utilities Commission, the California Electricity Oversight Board, a number of other state and local governmental entities and agencies, and California's large, investor-owned electric utilities, plaintiffs secured a global settlement for California consumers, businesses, and local governments valued at more than $1.1 billion.
Frank has also litigated several Proposition 65 actions, including People ex rel. Lungren v. Superior Court, 14 Cal. 4th 294 (1996), which was jointly prosecuted with the Attorney General's office. These actions resulted in the recovery of more than $10 million in disgorgement and/or civil penalties and warnings to consumers of their exposure to cancer causing agents and reproductive toxins. Frank chaired several of the litigation committees in California's tobacco litigation, which resulted in the $25.5 billion recovery for California and its local entities. He also handled a constitutional challenge to the State of California's Smog Impact Fee, in the case Ramos v. Dep't of Motor Vehicles, No. 95AS00532 (Cal. Super. Ct., Sacramento Cty.). As a result of the Ramos litigation, more than a million California residents received full refunds, plus interest, totaling $665 million.
Frank and Patrick J. Coughlin co-authored of A Review of R.J. Reynolds' Internal Documents Produced in Mangini v. R.J. Reynolds Tobacco Co., No. 939359 – The Case that Rid California and the American Landscape of 'Joe Camel' (January 1998), which, along with more than 60,000 internal industry documents, was released to the public through Congressman Henry Waxman. Frank is also the author of California's Unfair Competition Act and Its Role in the Tobacco Wars (Fall 1997). He is a member of the American Bar Association, the California Bar Association, the San Diego County Bar Association, the Consumer Attorneys of California and San Diego, and Trial Lawyers for Public Justice.
Frank has been named a Super Lawyer by Super Lawyers Magazine for the past six consecutive years. He received his Bachelor of Science degree in Psychology from the University of California at Davis and his Juris Doctor degree from Loyola Law School.
Awards
Super Lawyer, Super Lawyers Magazine, 2013-2018
Education
Loyola Law School, J.D., 1991
University of California at Davis, B.S., 1987
Admissions
California
United States Courts of Appeals for the Sixth and Eleventh Circuits
United States District Courts for the Northern, Central and Southern Districts of California
Professional Affiliations
Member, American Bar Association
Member, California Bar Association
Member, San Diego County Bar Association
Member, Consumer Attorneys of California and San Diego
Member, Trial Lawyers for Public Justice